December 1, 2016
5 Ways to Calm Down an Anxious Dog
By: Critter-Sitters
As any pet owner can tell you, all dogs have their own unique traits and personalities. While some are relaxed and laid-back, others tend to get a little fearful or anxious, especially in the presence (or absence) of factors like weather, noises, or people. Not only does anxiety make your dog unhappy – it can also be unhealthy. So what can you do to help make an anxious dog feel calm and relaxed? Our Buckhead dog sitters offer five easy tips for calming down a dog with anxiety.
5 Tips for Reducing Anxiety in a Fearful Dog or Puppy
Canine anxiety can have profoundly negative effects on a dog's health and lifespan. Just consider these alarming facts from a 2010 study published in Applied Animal Behavior Science:
"Dogs with extreme non-social fear and separation anxiety were found to have an increased severity and frequency of skin disorders."
"[F]ear of strangers was found to be related to a significantly shortened lifespan."
Needless to say, these are serious issues that any dog owner will want to avoid – and the first step is to simply identify what anxiety looks like in dogs. Signs that your dog may be anxious or stressed include:
Changes to respiration, such as frequent panting or yawning.
Constant pacing or excessive repetition of motions.
Ears laid back flat against the dog's head.
Hypervigilance or constantly scanning the environment.
Loss of interest in food or toys.
Tail held between the legs.
Tension or tightness around the mouth, which may be accompanied by growling or snapping.
Urination or diarrhea.
These displays can also indicate that your dog is sick, so you should promptly visit your vet to rule out the possibility of illness before you assume that anxiety is the culprit. Something more serious may be going on.
Once you know how to recognize canine anxiety, the next step is working to reduce it. So what are some methods for calming a dog with anxiety issues?
Don't reassure your dog when he or she is upset. This may seem cold or counterproductive, but by reassuring your dog, you're actually rewarding and reinforcing the problem behavior.
Make sure your dog gets an appropriate amount of exercise. You know that fidgety, restless sensation you get after a long period of boredom or inactivity? Dogs experience similar feelings. They are energetic, intelligent animals that need physical and mental stimulation. Taking your dog on a rigorous walk or run in the morning before work will help tire your dog out and make it easier for them to sleep or relax during the day while you're away.
Stay calm and relaxed. Dogs are masters at picking up on subtle human cues, which can influence their own behavior. It may sound silly, but projecting confidence and remaining calm can help your dog feel secure and stay relaxed.
Try products designed to reduce dog anxiety. Numerous companies make doggie chew treats that contain calming ingredients like melatonin and valerian root extract. Since the efficacy and nutritional value of these products can vary widely, you should run a product by your vet before you give it to your dog. Always follow the directions carefully when using these products, and keep them securely stored well out of reach in order to avoid an accidental overdose.
Try using a crate. For some dogs, a crate is a secure, relaxing space to hide from the world, which can alleviate anxiety. However, other dogs view a crate as a punishment or source of distress. Try slowly introducing your dog to a roomy, comfortable crate to see if he or she has a positive reaction. For more information, see our article on dog crating.
Remember, whenever you try any of these tips, it's important to go slow, be patient, and most of all, pay careful attention to your dog's body language. If your dog is exhibiting signs of distress, stop what you're doing and don't force them to continue.
If you're really getting stuck and aren't sure how to proceed, it's a good idea to call for professional help. Talk to an experienced, reputable dog trainer or veterinarian, perhaps someone who's been recommended to you by a trusted friend or family member. They'll be able to help you get to the root of the issue and work out a safe, reasonable plan for addressing the problem so that your dog can enjoy a happier, healthier, longer life.
Contact Our Atlanta Dog Sitting Company for Professional In-Home Pet Care
At Critter Sitters, our Atlanta dog walkers combine a passion for animals with years of experience to deliver Georgia residents top quality pet care. Not only have we earned hundreds of testimonials from happy clients, we've also been recommended by multiple veterinary offices. We're experienced working with animals who have special needs, so we know how to safely, gently work with anxious or fearful dogs. Serving dozens of cities and towns throughout Georgia, we provide expert dog walking and dog sitting services for all types of breeds at all ages, from puppies to seniors.
If you need to book a dog walker or dog sitter in Atlanta, Alpharetta, Brookhaven, Fayetteville, Mableton, Marietta, Newnan, Roswell, Sandy Springs, Smyrna, Suwanee, or any of our other service areas, please don't hesitate to call us at (404) 973-2541 for a free consultation. Find out why Critter Sitters is Georgia's favorite professional pet sitting service.
Cuteness alert!
A true work of art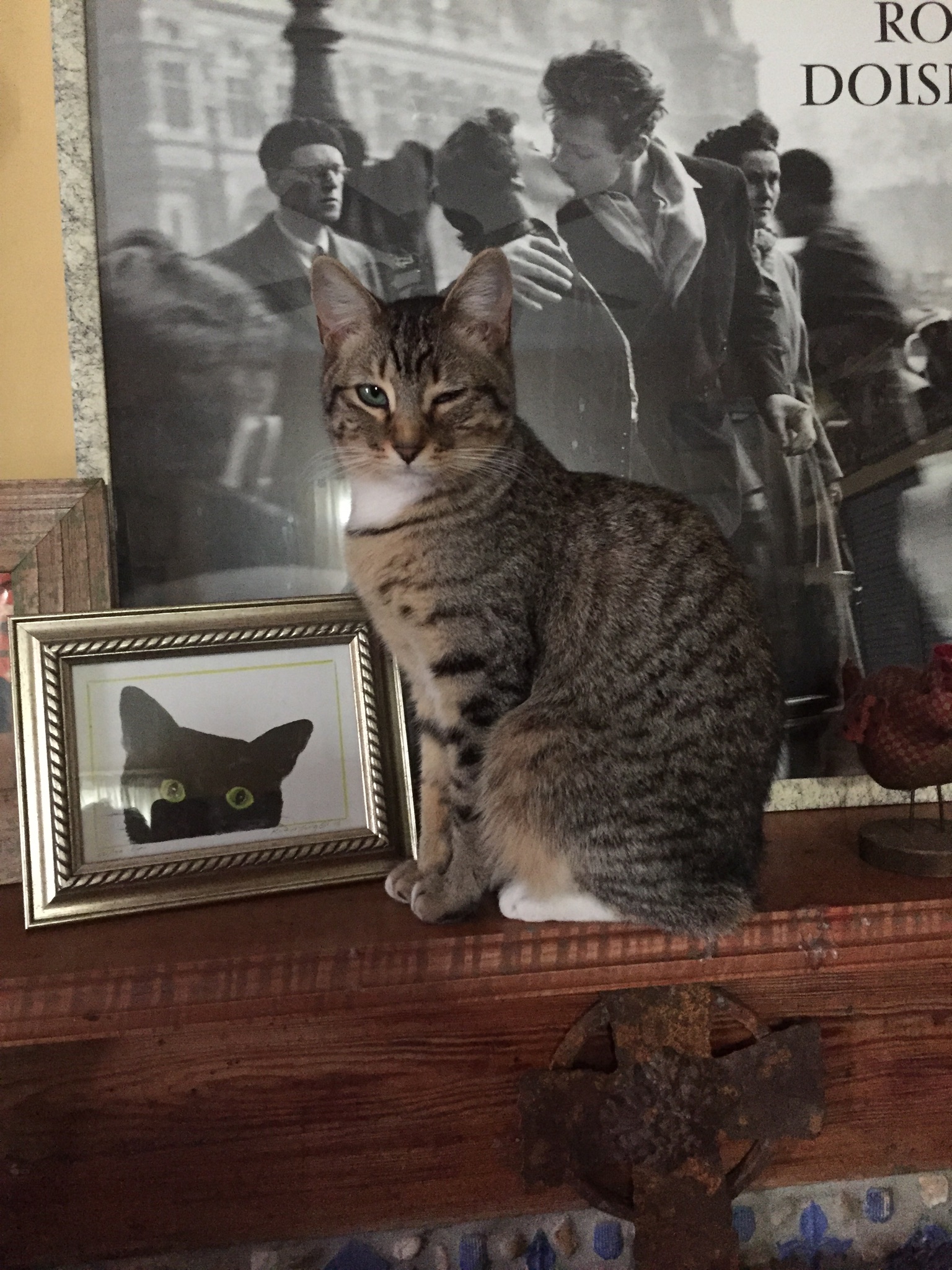 Popular Tags