Do you really want to use an app to schedule walks for your dog?
By:
Wag!, an app that resembles Uber or Lyft but for dog-walking recently launched in the Atlanta area, promising to let busy folks schedule walks for their dogs with only 30 minutes' notice. Are we worried about the competition? We are not. Critter Sitters has advantages that Wag! does not.
Unlike Uber and Lyft, Wag! doesn't do surge pricing, but neither do we. Our prices are the same regardless of whether it's a holiday, a busy summer month or a regular week in February. We believe consistent, simple pricing is the way to do business. We charge a little more than the Atlanta branch of Wag! for a 20-minute walk ($17 as compared to $14, according to the Atlanta Journal-Constitution), but you can believe that our prices will remain stable. We also only charge $3 per additional dog, as compared to $5. And it's hard to find out ahead of time, without going through the sign-up process, what Wag! charges. We post our prices here.
Wag! can schedule a meeting with a walker if you're setting up regular service, but that part of the job doesn't appear to be standard, unlike Critter Sitters. We don't charge for the initial interview. Great service means that you meet your sitter (that person who will be in your home and taking care of your loved pets) and that he or she meet you. Details can easily get lost in the shuffle without an initial consultation, and dogs can be unhappy around a new person showing up to take them for a walk. Have an entrance code to your condo or an alarm system? Keep your pet food in a special place? Need to communicate and set expectations with regard to medication, plant watering and the like? All of these issues are discussed in the interview so that both client and sitter are on the same page. Wag! leaves it up to the client to supply that information in the app, which can lead to things falling through the cracks. Sitters can be surprised by the type of dog they're asked to walk, have difficulty locating a lock box or any number of other issues.
Wag! provides free lock boxes to its clients, and that's one way of approaching the job, but we feel lock boxes present a security risk because they demonstrate that the client may not be at home. Instead, we encourage our sitters to receive a key during the initial interview and return it at the conclusion of service. For regular clients, sitters may arrange to keep a key on a more permanent basis, but they do not carry those keys unless out on a job, and all keys are kept secure and coded for confidentiality.
Finally, as we've established before, we have a different business model than most pet-sitting and dog-walking companies, one that leads to greater professionalism and sitters who are happier and make more money. Our use of territories means sitters aren't competing with one another and we can cover plenty of ground. One of the complaints sitters have about Wag! is that it's very difficult for new sitters to drum up business because there's so much competition. We also do business the old-fashioned way: over the phone.
Apps can be helpful, but they can also be a hindrance, especially when they don't work properly, and anyone who's tried to get in touch with a person for customer service lately knows the frustration of a system that doesn't seem to have any accountability. Call Critter Sitters at 404-377-5475, and you won't be stuck talking to a robot or someone who's been on the job for a week. Instead, you'll talk to Carol Hensley, a real, live person who loves her corgis and has been working for us for over ten years. She will answer your questions and match you with your sitter.
So we'll ask you again: are we worried about competition from Wag!? We are not. There are many pet owners who still don't know about pet sitting, so there's lots of business to go around. We believe in what we do and the way we do it. Our clients do too, and many of them have stayed with us for years and years (just check our reviews).
Cuteness alert!
A true work of art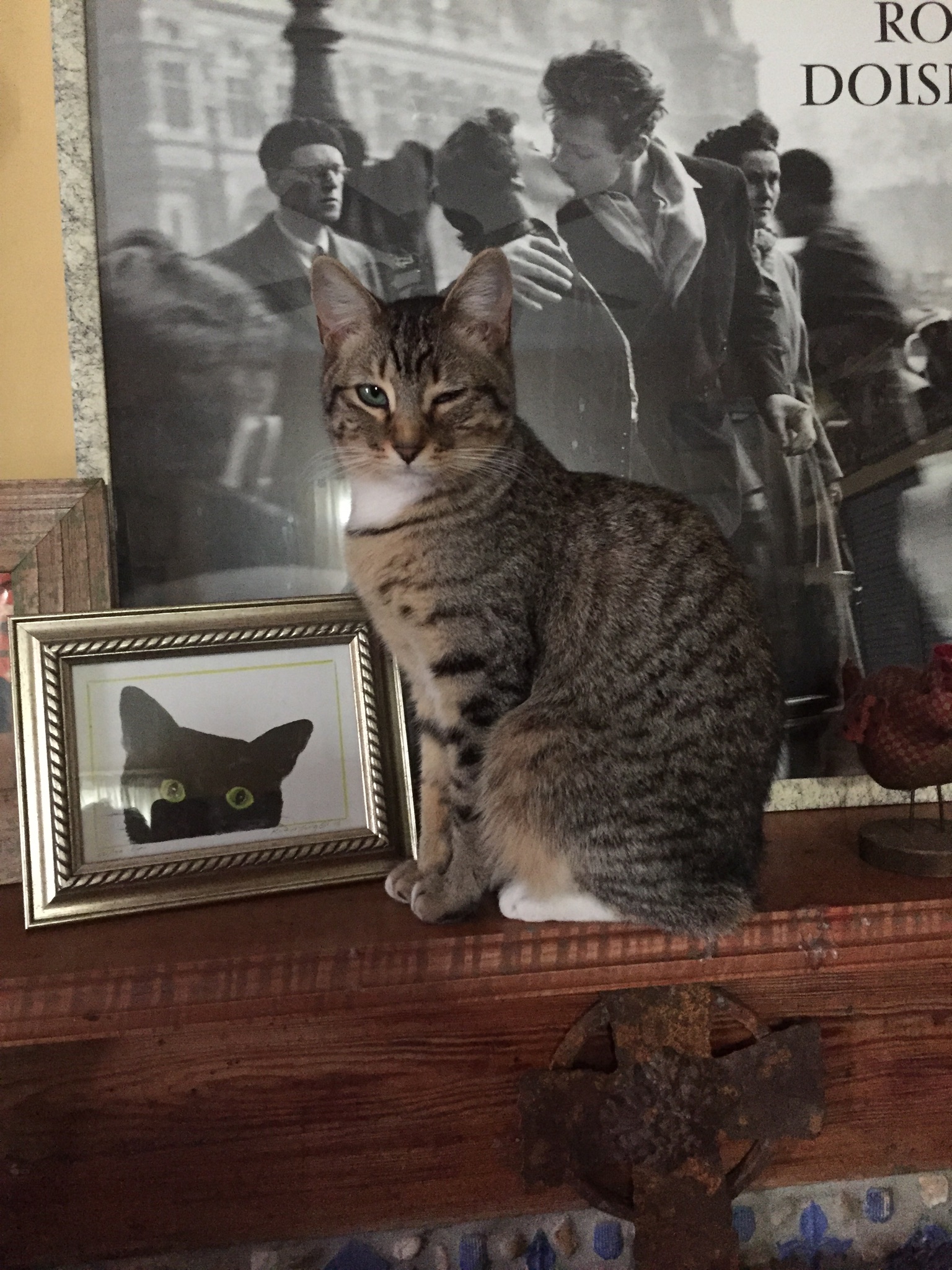 Popular Tags