January 15, 2018
How to Introduce a Kitten to Pets
By:
Introducing a brand new kitten to your family and your pets should be an exciting moment for everybody to enjoy. After all, we are talking about a new fluffy and loving family member. However, it doesn't matter how warm and welcoming your family is, you should always be mindful about the proper and right ways to make the kitten's transition from mommy's warm, comfy side to his/her new loving home – especially if there are already resident pets, such as a dog or another cat. Our Atlanta cat sitters here at Critter Sitters understand the importance of taking the right first steps to introduce a new kitten to your pets, so we present you with some great tips to make sure you make the best introduction possible.
Get Your Kitten Checked at the Vet
It is very important to make sure your new friend is well and healthy. Make sure you take your kitten to a veterinarian to have him or her checked for parasites, viruses, or any other illnesses. By doing this, you'll make sure your new pet will not affect your existing ones (or your human family members). Once you've made sure everything's okay, it's time to head home!
Set the Stage
Nobody knows your pets better than you do. Therefore, you are already aware of all the things they like and dislike – their personality, their behavior, the food they love, and even their on-the-clock nap time. This is very important, because the last thing you want is a turf war if a new pet arrives home.
Knowing your pet beforehand should help you to set the proper environment to make a great introduction to your new kitten and your other cat(s) or dog(s). But what should you do once it's time to make arrangements for the introduction?
Kittens can be easily scared, especially if they are being introduced to a new space they know nothing about. Early preparations to help make the introduction smoother include:
Separated Room – You should not let your kitten loose when first arriving at your home. Instead, make sure you prepare a separate room your kitten can explore at first. This will make your kitty curious to know his/her surroundings. After the kitten recognizes the place, you can slowly introduce him or her to new areas of your house or apartment.
Food – Make sure you consult a veterinarian to get information on the best food for your new pet, keeping in mind that their nutritional needs change throughout their development stages.
Water – Make sure you have a designated drinking area for your kitten. Keeping your pet hydrated with fresh, cool water is an essential part of his/her all-around wellbeing.
Kitty Litter and Box – Cats are very independent, and are also creatures of habit. Unlike dogs, cats don't necessarily need to "do their business" out in the backyard. Having a kitty litter box close can greatly help your kitten to get familiar with his/her surroundings and identify their "go-to" place whenever they need it. Just make sure the box is low enough for the kitten to get inside easily! Also remember to keep the box clean and fresh.
Scratching Post – Cats love to scratch. It's a soothing activity they really enjoy. Having a scratching post accessible for your kitten can really help keep him or her calmed and relaxed by creating an outlet for extra energy.
Toys – Kittens are avid fans of non-stop playing. They are dynamic and full of energy. You can provide your kitty with some soft toys, so they can play to their heart's content. However, you should avoid toys that have little pieces a cat or kitten could tear and swallow to prevent an accident.
Make the Introduction to Your Pets
Now that you have everything set up, it's time to make the proper introductions. Place your kitten in the designated room our Roswell cat sitters mentioned in the last section, along with everything he/she needs to start exploring the surroundings. Make sure this room is safe and closed to prevent a sudden unwanted encounter with your resident pets.
If you are introducing your new kitten to your dog, let the dog get used to the kitten's scent and presence for a good period of time – typically about one to two weeks, depending on what your vet tells you. If your dog accepts the arrival of your new kitten, then you can slowly introduce them to each other in a calmer, relaxed (and always supervised) environment.
When making face-to-face introductions, you should always keep your dog leashed to prevent an accident. Keep making periodic introductions until both pets get used to each other. If you notice that your dog's behavior is hostile and doesn't get better, it's always a good option to consult with your veterinarian or a certified animal behaviorist to explore the best options in this particular situation.
If you are introducing your kitten to a resident cat, you should keep in mind that cats are very territorial and protective of their surroundings. Even though some cats are more social than others, make sure to introduce them to each other little by little. According to The Humane Society, a good tip to facilitate the introduction between two cats is to place their feeding plate close to each other, between the door of the new pet's room. This way, they can share something they like (eating!) while getting used to each other's smell.
Another good tip is to rub a washcloth on one cat's cheek, and put it underneath the other's eating dish. This way they can get used to each other's smell. Once they are comfortable enough, you can supervise a direct encounter between the two. Make sure this process is done slowly and carefully for best results.
As mentioned before, if your current cat's response to the new kitten is hostile, you should consult your veterinarian or a certified animal behaviorist to explore your best options in this situation.
Atlanta In-Home Cat and Kitten Sitting Services
At Critter Sitters, we understand how important your pets are to you. Our Atlanta pet sitting company offers in-home kitten sitting services and cat sitting services to take care of your pet's needs whenever you are unable to. With flexible hours and affordable rates, our trusted, experienced Alpharetta cat sitters will make sure your kitty receives good care and attention! To learn more about our at-home pet care services in Georgia, call our Sandy Springs cat sitting company at (404) 973-2541 for a free consultation.
Cuteness alert!
A true work of art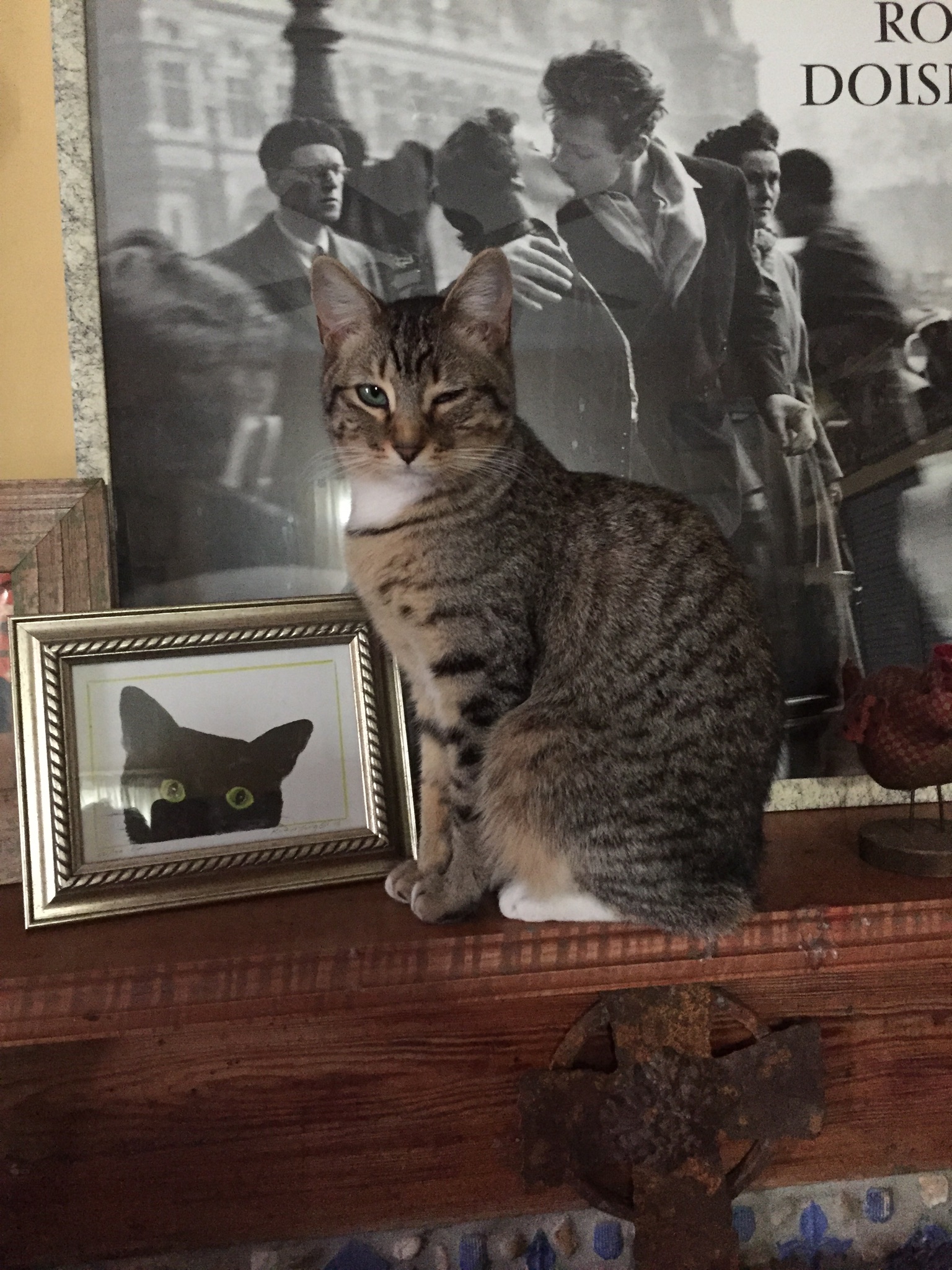 Popular Tags