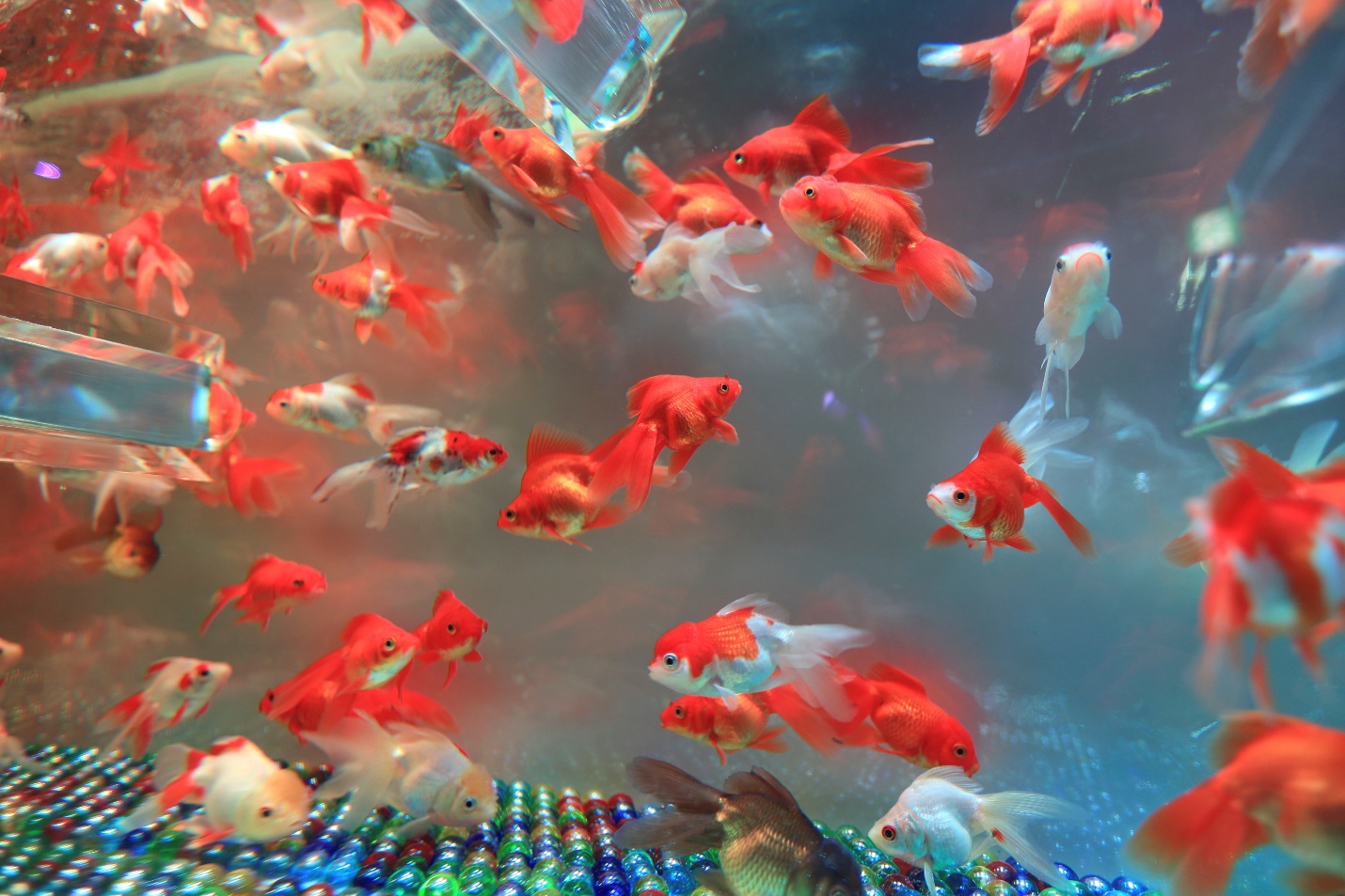 June 15, 2017
Leaving Fish While on Vacation
By:
Fish are fairly low-maintenance compared to cats and dogs, but still depend on their owners for care. If you're going away on vacation, taking a road trip, or traveling for a holiday, you'll need to take some basic precautions to ensure your fish has everything it needs to survive comfortably while you're away. Atlanta pet sitters offer some simple tips about caring for pet fish while you're gone on vacation, including tips about feeding, keeping the aquarium clean, and whether to leave the fish tank lights on or off.
Guide to Fish Care During Vacations and Holidays
Before you leave Atlanta on vacation, you need to make sure your fish will have everything it needs. Most importantly, you'll need to make sure that:
Your fish has an adequate food supply.
Your fish aquarium stays as clean as possible.
How to Feed Fish While You're Gone on Vacation
Every species of fish has unique feeding requirements. Let's look at three of the most popular types of fish to have as pets: goldfish, Betta fish (Siamese Fighting Fish), and guppies (Rainbow Fish).
Most sources claim that goldfish and Betta fish can live for up to two weeks without food, while guppies can generally survive up to four or five days. However, it's always better to be safe than sorry – especially when being safe is so easy! Don't leave it to chance and hope for the best; just take a few simple precautions, and your fish will get the nutrition it needs. For example, you can…
Buy an automatic fish feeder. Automatic fish feeders dispense food while you're gone. The simplest models only cost a few dollars, while the automatic feeders with more bells and whistles can cost upwards of $80. You can order an automatic fish feeder online, or find one available at your local pet store. If you're taking the online shopping route, just make sure to check out the user reviews first. It's also a good idea to do a trial run before you go on vacation, just in case the feeder doesn't work properly, isn't the right size, or your fish doesn't respond to it. That way you can better avoid any emergencies or nasty surprises while you're gone.
Hire a pet sitter to check on your fish. If you're going away for more than 48 to 72 hours, it's a smart idea to make sure that someone you can rely on is available to check on your fish at least once every couple of days. Since Critter Sitters only charges $19 for pet sitting services (which also include watering your plants, adjusting your lights, and bringing in your mail), hiring our pet sitters won't put a dent in your vacation budget!
Keep in mind that tiny fish have smaller reserves to draw upon than bulkier, heavier species. Baby fish and small fish species will likely require more frequent feeding than heftier, older specimens.
Preparing a Fish Tank Before You Go Away on Vacation
Like any pet, fish need a clean and sanitary environment to stay healthy. Before you go away on vacation or holiday, you should take a few steps to make sure the tank will be as clean as possible, especially if you're planning on an extended absence. You should…
Make sure escape is impossible. Double check that the tank's lid is securely fastened and that there are no holes, leaks, or other points of escape.
Change the water before you leave. Change the water in your fish tank a day or two before you plan to leave on vacation, leaving enough time to monitor how your fish respond. Once you get back, change the water again promptly.
Get timers for the tank lights. Leaving hot tank lights on all the time increases the risk of algae blooms, which can deplete oxygen and gunk up a fish's delicate gills. Consider buying an aquarium timer to reduce this risk. Aquarium light timers generally cost around $15 to $30.
Avoid introducing new foods or objects before you leave. Don't add any new toys, foods, filtering devices, or other fish tank accessories to your aquarium set-up in the weeks before your trip. This will reduce the risk of injury or illness caused by an equipment malfunction or accident.
Atlanta Pet Sitters for Tropical Fish and Exotic Pets
Our love of animals inspired us to found Critter Sitters during the 1970s. Since then, we've built up over 40 years of experience providing in-home pet care for tens of thousands of cats, dogs, fish, lizards, and other types of pets, making Critter Sitters the largest and oldest pet sitting company in Georgia. With affordable rates, flexible scheduling, weekend and holiday availability, decades of experience, and recommendations from more than half a dozen veterinarians, we provide quality fish care for complete peace of mind while you're away on vacation.
To set up a free consultation and book a pet sitter for your fish, eel, crab, or other exotic pet, call Critter Sitters today at (404) 973-2541. Our pet sitting service area covers Atlanta, Brookhaven, Smyrna, Mableton, Fayetteville, Peachtree City, Marietta, Sandy Springs, Roswell, and more.
Cuteness alert!
A true work of art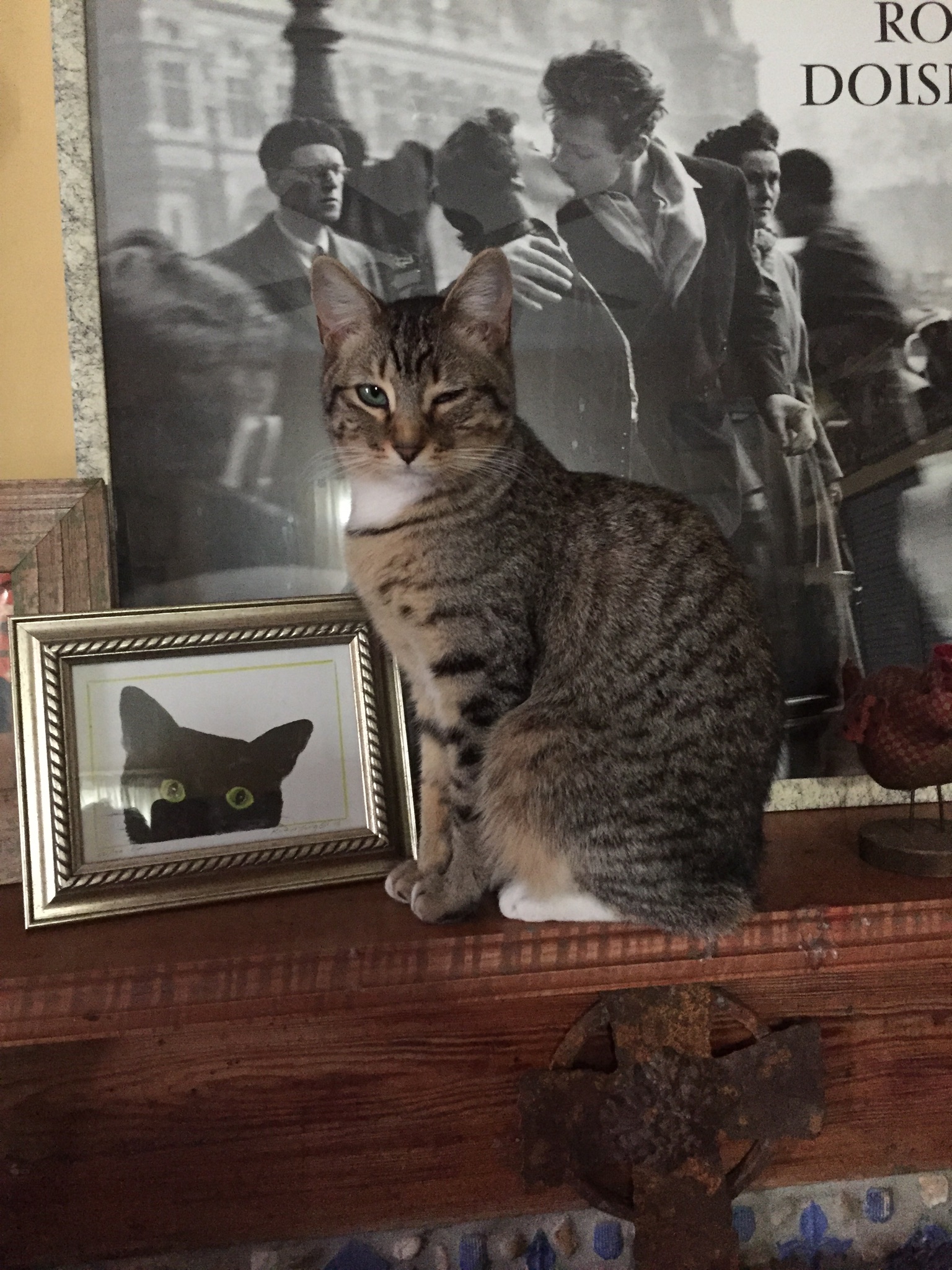 Popular Tags