May 11, 2017
Where Do You Take Stray Cats in Atlanta?
By:
Like any big city, Atlanta contains thousands of lost, stray, and abandoned animals. All of them deserve to find their way back home, or meet a loving pet owner – but they can't do it without your help. Our Atlanta cat sitting company explains what to do if you see a lost kitten or stray cat in Atlanta, including contact information for animal control services in DeKalb and Fulton Counties.
Where Should I Take a Stray Cat I Found in Atlanta?
Sadly, there are countless stray animals all over Atlanta. Many were once pets, but have since been abandoned by cruel or neglectful owners. Others still belong to loving homes and are desperately lost, afraid, and confused.
You should always take extreme caution when you encounter any unknown animal on the road, on your porch, or in your yard. A frightened or wounded animal is likely to lash out by biting or scratching when approached, and may be sick or carrying fleas.
Never try to touch or handle a stray animal unless you are absolutely confident that the animal is safe to approach. (For example, if a cat is wearing a collar and gives your legs a loving headbutt, it's probably safe to say that you aren't in much danger.) Exercise common sense, move slowly, speak to the animal in a calm tone, avoid exhibiting aggressive or threatening body language, and be vigilant. If it seems safe to do so, you may be able to lure the cat into a carrier by setting down canned or dry food.
Contact Information for DeKalb and Fulton County Animal Control Services
Depending on where you live in Atlanta, you might be a resident of DeKalb County or Fulton County.
If you spot a stray cat – or, for that matter, any other type of lost or abandoned animal – anywhere in DeKalb County, you may need to contact DeKalb County Animal Services. DeKalb County Animal Control Officers can also intervene if you see animal cruelty, such as a cat or dog that appears to be starving, burned, beaten, locked in a car, or chained up in direct sunlight. To report a stray cat or animal cruelty to DeKalb County Animal Services, call Field Services at (404) 294-2996 x2.
If the call involves animal cruelty, which is treated as an emergency, an officer will respond at any hour, including nights and weekends. Otherwise, the normal hours of operation for DeKalb County Animal Control are Monday through Friday, 8:00 A.M. to 6:00 P.M.
If you need to report a lost cat or animal cruelty in Fulton County, you'll need to contact Fulton County Animal Services (FCAS) instead. You can contact FCAS by calling (404) 613-0358. Again, animal cruelty is treated as an emergency and officers will respond 24 hours a day, seven days a week. Otherwise, the normal hours of operation for Fulton County Animal Services Officers and FCAS are:
Weekdays – 8:00 A.M. to 7:00 P.M.
Weekends – 10:00 A.M. to 6:00 P.M.
Both departments take a few measures to help reconnect owners with their pets. For example, they regularly post pictures and information about lost pets on their respective websites, so that heartbroken owners can find them again. They will also call the phone number on the cat's tag, if the cat is wearing one, and scan lost cats for microchips.
Can I Bring a Lost or Abandoned Kitten or Cat to an Animal Shelter?
If you ever find a lost or stray cat in Atlanta, your first action should be contacting your local animal control department. While you might assume you'd be able to bring the cat to a local animal shelter, that's not actually the case. Here's how the Atlanta Humane Society's website explains their policy on this issue:
"In compliance with Georgia State Department of Agriculture ordinance, Atlanta Humane Society is not able to accept stray or abandoned animals. All stray or abandoned animals must be taken to the animal control facility in the county in which the animal was found to give the possible owner an opportunity to reclaim his or her lost pet."
You'll find similar instructions on other local animal shelters' websites.
Call Critter Sitters for Pet Sitting in Atlanta, GA
For more than 40 years, Critter Sitters has been Atlanta's number one provider for dependable, affordable pet sitters you can trust. Available nearly 24 hours a day, our dedicated and flexible network of dog and cat sitters proudly serves communities throughout the Atlanta Metro area.
When you hire an Alpharetta cat sitter, Roswell cat sitter, or Sandy Springs cat sitter from Critter Sitters, you can feel confident that your feline friend will be in good hands. We even offer free initial consultations. To learn more about our pet sitting services, or schedule a professional pet sitter to come to your home, contact Critter Sitters at (404) 973-2541 today.
Cuteness alert!
A true work of art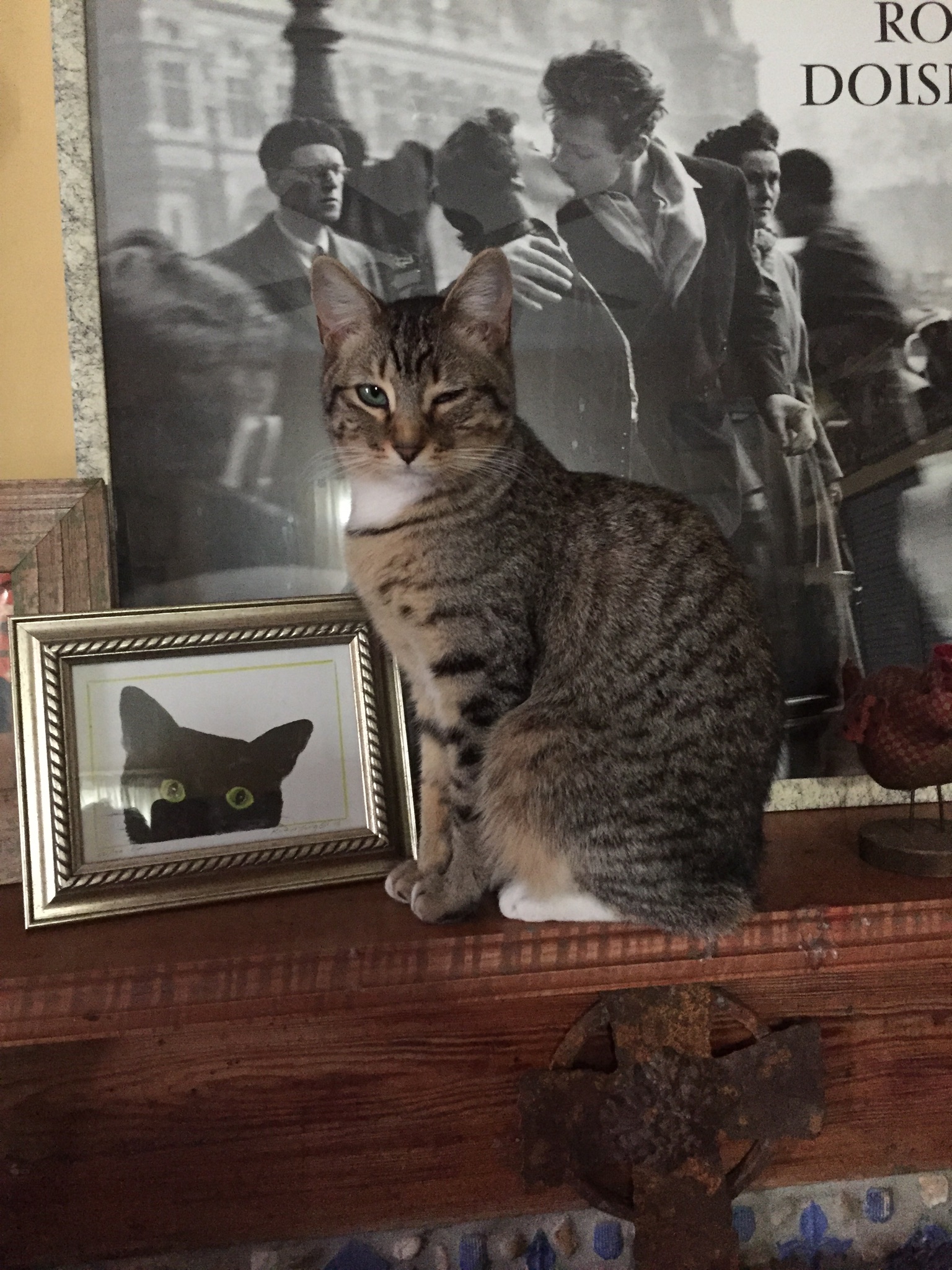 Popular Tags