December 5, 2016
What to Do with a Lost Dog with No Collar
By: Critter-Sitters
You're driving down the street running errands when you see it: a dog with no collar, apparently lost, wandering around near the side of the road. You stop your car to investigate, but you can't find any other clues as to who the owner might be, if there even is an owner. It's a situation that plays out thousands of times every day. The question is, what should you do if you ever find yourself in this scenario? Our Brookhaven dog sitters explain how to handle a lost dog in Georgia.
What Should You Do if You Find a Lost or Stray Dog with No Collar in Georgia?
If you find a dog (or cat) that appears to be lost or a stray, don't panic. There are several organizations that are trained to deal with these situations. All you need to worry about is connecting with the right organization, and they will use their expert training to handle the rest of the process.
However, first and foremost, you need to think about safety: your own, that of the people around you, and that of the animal. If you see an animal at the side of the road, do not slam on your brakes, cut across traffic lanes, make any illegal traffic maneuvers, or otherwise create a situation where you will cause a traffic accident. Pull over only when it is safe to do so, and make sure to activate your hazard lights and parking brake.
You should also keep safety in mind when you are physically approaching the animal. Remember, a dog that is hungry, sick, scared, or in pain may lash out in unpredictable ways in order to defend itself from a perceived threat. If the dog is growling or seems like it may attack, the best option is to stay in your vehicle. If you cannot be absolutely, 100% confident that the dog is not a threat, do not endanger yourself. For your own safety and that of the animal, do not attempt to forcibly capture a potentially aggressive dog.
Once you have stopped your vehicle and determined your location, your next step is to contact the appropriate organization. Depending on where you are located, use one of the phone numbers listed below. The organization you contact will give you instructions about how to proceed with the situation.
Atlanta Humane Society
Atlanta/Alpharetta (Main Line) – (404) 875-5331
Atlanta (Vet Center) – (404) 875-6420
Dekalb County Animal Services
Field Enforcement (to report strays) – (404) 294-2996 x2
Field Enforcement (to report animal cruelty) – (404) 294-2939
Animal Shelter Customer Service – (404) 294-2949
Animal Rescue Groups – (404) 294-2963
Fulton County Animal Services
General Information – (404) 613-0358
Animal Rescue Groups – (404) 613-9157
The Atlanta Humane Society has two locations:
Howell Mill Campus
981 Howell Mill Road NW
Atlanta, GA 30318
The Howell Mill Campus location is open for animal admissions from 9:00 A.M. through 3:00 P.M., every day of the week. The Vet Center hours are:
Monday through Friday – 9:00 A.M. to 5:00 P.M.
Saturday – 9:00 A.M. to 1:00 P.M.
The Humane Society's second location is in Alpharetta at the address below:
Mansell Campus
1565 Mansell Road
Alpharetta, GA 30009
The Mansell Campus location is also open for admissions from 9:00 A.M. through 3:00 P.M., Monday through Sunday. The Mansell Campus location does not have a Vet Center.
Please note that the Atlanta Humane Society does not accept dogs (or other animals) found in Fulton County. If you find a stray in Fulton County, you must report it to Fulton County Animal Services, Fulton County Animal Control, by calling the -0358 number listed above.
Finally, there are a few other important points about bringing a lost animal to the Atlanta Humane Society:
The shelter charges a $40 fee for dropping animals off.
Admissions close by 3:00 P.M. The Humane Society urges visitors to arrive by 2:00 P.M. if possible in order to ensure sufficient time for admission. If it is after 3:00 P.M. when you encounter the lost animal, call Dekalb County Animal Services using the numbers listed above.
Professional Dog Sitters Serving Atlanta, Buckhead, Smyrna, and More
The Georgia pet professionals at Critter Sitters have decades of combined experience providing superior dog walking services and in-home pet care for dogs, cats, birds, snakes, lizards, hamsters, gerbils, fish, and even horses. We have served communities throughout Georgia since the 1970s, including but not limited to Brunswick, Dunwoody, Fayetteville, Mableton, Marietta, Newnan, Roswell, Sandy Springs, and Suwanee. Other services we provide include:
When you need to book a reliable, trustworthy, and skilled professional pet sitter or dog walker at the last second, turn to Critter Sitters for convenient and flexible scheduling at affordable rates that fit any budget. Our huge network of dedicated dog care experts offers virtually 24/7 availability for all of your dog and puppy sitting needs. To get started and schedule your free up-front consultation, give Critter Sitters a call at (404) 973-2541.
Cuteness alert!
A true work of art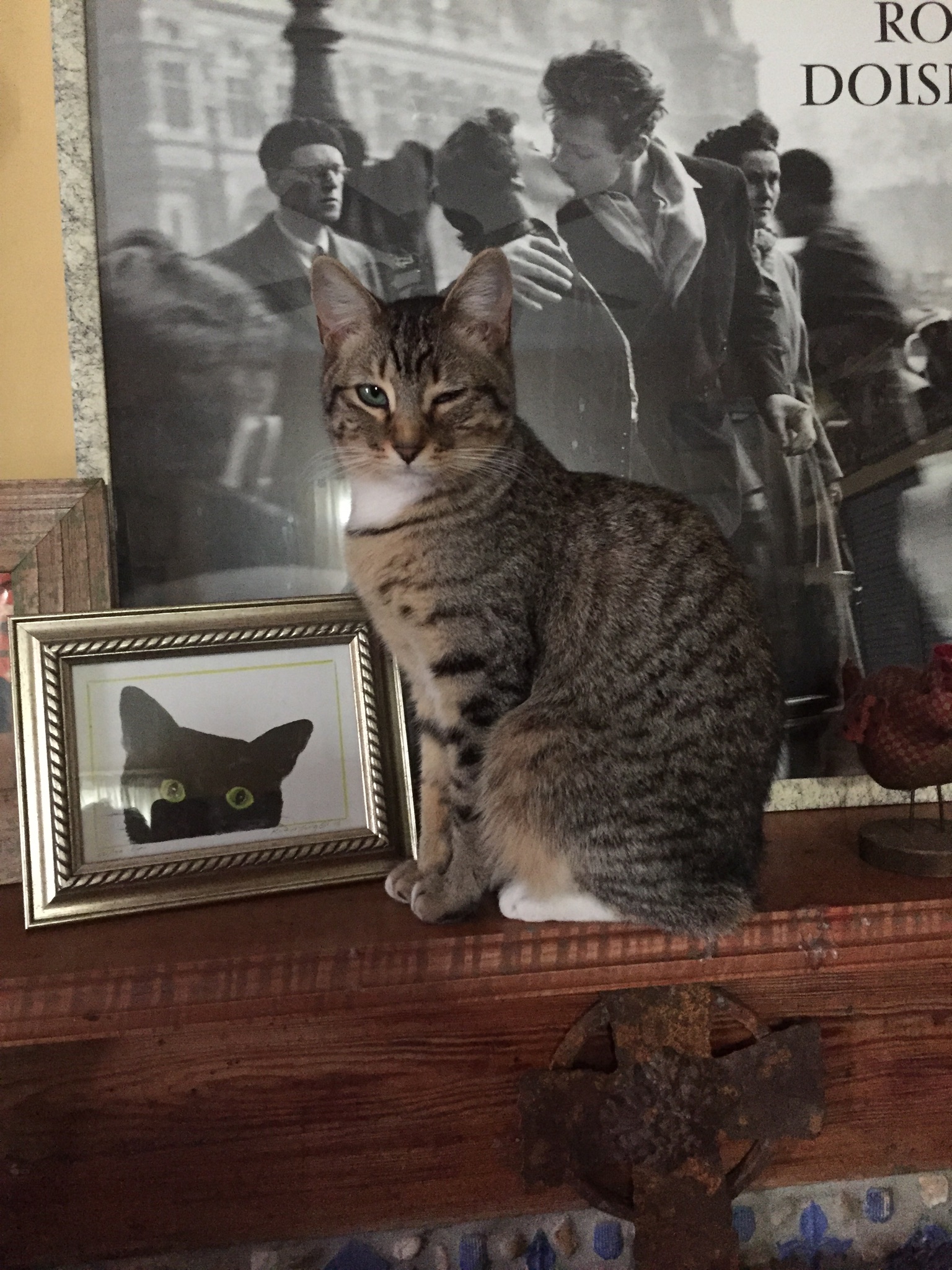 Popular Tags