August 29, 2016
16 Houseplants That Are Dangerous for Cats — and 26 Safe Alternatives
By: Critter-Sitters
Adding a few colorful houseplants to your kitchen or living room is a great way to spruce up your home. However, if you're a cat owner, you need to be careful about which plants you choose. Many popular houseplants you might think are harmless can actually be dangerous or even fatal to your pet cat or kitten. Our Atlanta pet sitters are committed to promoting pet health and safety, which is why we've compiled this handy list of 16 houseplants that can hurt your cat — with 26 cat-friendly herbs and flowers that make perfect (or maybe we should say, purrr-fect) alternatives.
16 Harmful Indoor Plants That Are Toxic to Cats and Kittens
The following plants may look pretty, but pet owners beware: ingestion can have serious, potentially deadly effects for cats or kittens who get curious and decide to take a nibble. If you own a cat or kitten, you should avoid buying harmful houseplants like…
Agave Plants

Scientific Name — Agave americana
Common Names — American aloe, century plant
Symptoms — Diarrhea, rashes, skin irritation, vomiting
Description — Agave is a spiny perennial native to the hot, dry deserts of Mexico and the Southwestern U.S. With little need for water and a high tolerance for sunlight, this low-maintenance succulent has become a popular houseplant. However, agave contains irritating crystals called oxalates, which can cause pain and potentially fatal throat swelling.
Related Dangers — Calla lily, devil's ivy, dumb cane, heartleaf philodendrons

Chrysanthemums

Scientific Name — Chrysanthemum
Common Names — Mums
Symptoms — Dermatitis, diarrhea, drooling, poor coordination, vomiting
Description — Often seen in shades of pink or gold, these dense flowers are made of long, skinny petals that give chrysanthemums a distinctive fluffy appearance. Unfortunately, these popular perennials contain several toxins that can harm cats, including sesquiterpenes, lactones (which are also found in tulips), and pyrethrins (which are used to make insecticide).

Snake Plants

Scientific Name — Sansevieria trifasciata
Common Names — Mother-in-law's tongue, good luck plant
Symptoms — Diarrhea, nausea, vomiting
Description — Sansevieria trifasciata is an evergreen perennial whose long, sharp, waxy green leaves may grow as tall as 35 inches. Snake plants don't need much light or water, which has made them mainstays in busy homes across America. However, they also contain chemical compounds called saponins, which can produce the harmful effects listed above.
Related Dangers — Aloe vera, Christmas roses, corn plants, daises, holly, mistletoe, yucca

Tulips

Scientific Name — Tulipa
Symptoms — Diarrhea, difficulty breathing, drooling, increased heart rate, nausea, vomiting
Description — Tulips are associated with spring and renewal, but these delicate, vividly colored flowers can cause breathing problems when ingested in large quantities. Tulip bulbs contain compounds called tulipalin A and tulipalin B, which are released when the bulbs are chewed.
Related Dangers — Hyacinths
If you ever suspect your cat has ingested a poisonous plant or other substance, immediately call the 24-hour ASPCA Animal Poison Control Hotline at (888) 426-4435.
For more information about keeping your cat safe and in good health, you might also be interested in reading our article on foods that are dangerous for cats.
26 Cat-Friendly Herbs and Flowers for Your Home
You should always consult with your veterinarian if you have any questions or concerns before bringing a new plant into your home. The good news is, there are hundreds of gorgeous flowers and herbs that are safe to grow in your garden or windowsill. The ASPCA lists all of the following as cat-friendly plant options:
Areca Palm
Bamboo
Basil
Bluebottle
Cilantro
Cliff Brake Ferns
Dwarf Palms
Earth Star
Feather Palms
Friendship Plants
Jasmine
Lace Flower Vines
Lemon Balm
Marigolds
Petunias
Rosemary
Roses
Sage
Silver Heart
Spider Plants
Sunflowers
Thyme
Venus Flytraps
Zebra Cactus
Zinnias
Of course, no list would be complete without the most famous example of all: Nepeta cataria, better known as catnip.
Catnip plants, which belong to the perennial family, can grow nearly 40 inches tall in the wild. The plant's famous feline effects can be attributed to a chemical called nepetalactone, which affects cougars, leopards, and lynxes the same way it affects their smaller cousins. While individual cats have varying responses, common behaviors include increased playfulness, jumping, scratching, and licking for up to 15 minutes before the effects wear off.
Need a Cat Sitter in Atlanta, Georgia? Book an Appointment Today
At Critter Sitters, we take our commitment to pet safety seriously. Our team members have years of experience caring for cats and kittens, and start off every client relationship by scheduling an in-depth consultation to get a detailed breakdown of your cat's individual care needs and preferences. We take our pet care responsibilities seriously, which might be why we've earned endorsements from hundreds of happy customers and more than half a dozen veterinarians' offices in the Atlanta metro area.
If you need a trustworthy, reputable, and experienced cat sitter in Atlanta, Georgia or the surrounding area, call Critter Sitters at (404) 973-2541 to schedule your appointment today. We also provide dog walking services in Atlanta and beyond.
Cuteness alert!
A true work of art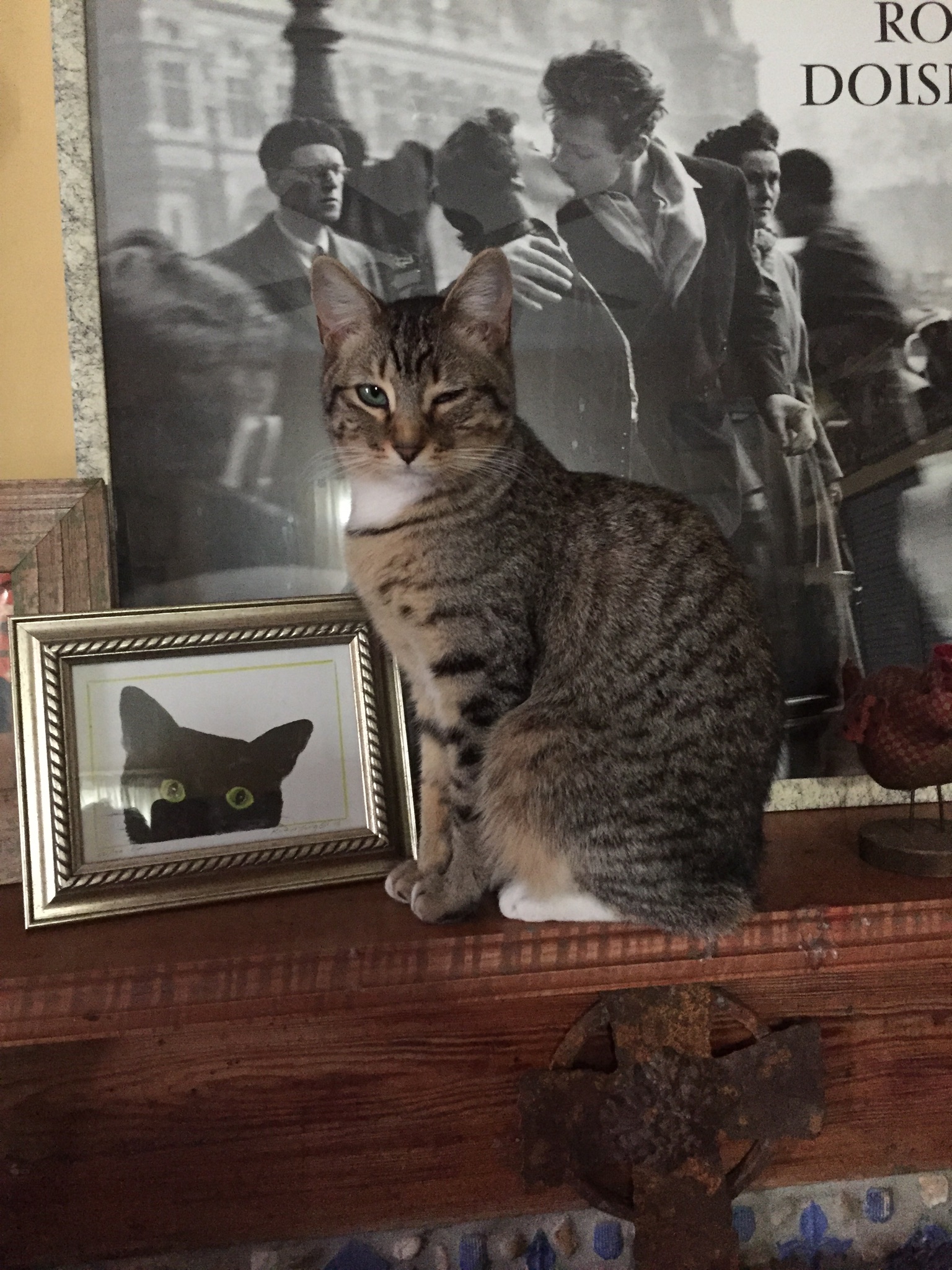 Popular Tags