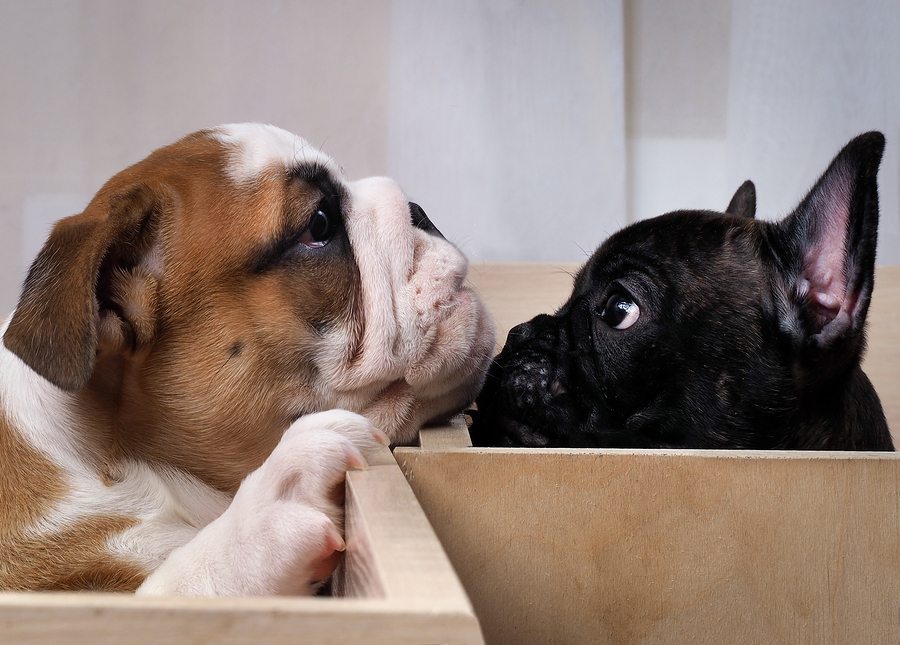 February 28, 2017
How Big Will My Puppy Get?
By:
Puppies grow at an incredible rate, so it's important to make sure that when the puppy becomes a dog, you're prepared for the full-grown version with adequate space and equipment. Our Atlanta dog sitters offer some basic advice on puppy growth and average dog sizes, but remember – you should always ask your vet if you have any questions or concerns about your dog's size or feeding habits.
What Are the Puppy Growth Stages?
If you've never seen a newborn puppy, you would probably be shocked by just how tiny these delicate creatures are when they enter the world. Blind, deaf, and small enough to fit in your hand, it's amazing to think that some of these critters – depending on their breed – will grow into hulking, powerful giants by the time they're just a year old!
Regardless of how big they will (or won't) get, breeds of all sizes go through the same set of growth phases on their long and exciting path from puppyhood to adulthood. There are five basic stages of puppy growth that all breeds go through:
Neonatal Stage (0-2 weeks)
Transitional Stage (2-4 weeks)
Socialization Stage (about 4-12 weeks, or about 1-3 months)
Ranking Stage (about 12-26 weeks, or about 3-6 months)
Adolescence (about 6-18 months)
How Much Should Your Dog Weigh?
If you've ever cared for a child, you know how quickly they shoot up and outgrow their clothes. Believe it or not, puppies grow even faster, doubling in weight during the very first week of life.
In the early stages of life, puppies are expected to pack on the pounds in order to reach their normal adult size. Consider, for example, the difference between a Labrador puppy, which only weighs a few pounds, and an adult Labrador, which should weigh somewhere between about 55 and 80 pounds depending on height and gender!
While puppies are supposed to grow quickly, it's very important to make sure your dog doesn't get too big. Just like obesity in humans, obesity in dogs increases the risk of joint problems, respiratory problems, high blood pressure, diabetes, and sadly, premature death. It's okay to give your dog a little treat from time to time, but spoiling your dog too much can actually shorten its lifespan while reducing its quality of life. If you really want to pamper your pooch, go nuts on the toys and fancy dog beds – not the snacks and table scraps.
Though overfeeding creates a serious health risk, underfeeding and malnutrition can be just as dangerous. To find the perfect mealtime routine for your pet, you should consult with your vet about what, how much, and how often to feed your dog.
Puppy Growth and Height Chart by Breed
That teeny ball of fluff may look adorable, but you need to make sure that your home or apartment will provide enough space once the dog has reached full size. Of course, size isn't the only factor in determining whether a dog will make a good fit for your household – for example, some big breeds are notoriously lazy – but it's still a major variable to keep in mind.
Below you'll find a reference list of average dog breed heights and weights for male and female dogs in 17 popular breeds. These numbers will help to give you a general idea of how large a puppy will be when it's fully grown, which is very important information for you to know before you take a puppy home.
| | | | | |
| --- | --- | --- | --- | --- |
| BREED | HEIGHT, MALE | HEIGHT, FEMALE | WEIGHT, MALE | WEIGHT, FEMALE |
| American Pit Bull Terrier | 18-19 inches | 17-18 inches | 35-65 pounds | 30-60 pounds |
| Beagle | 14-16inches | 13-15 inches | 22-24 pounds | 20-22 pounds |
| Boxer | 22-25 inches | 21-24 inches | 60-71 pounds | 55-64 pounds |
| Bulldog | 12-16 inches | 12-16 inches | 51-55 pounds | 40-51 pounds |
| Chihuahua | 6-10 inches | 6-10 inches | 4-6 pounds | 4-6 pounds |
| Doberman Pinscher | 26-28 inches | 24-27 inches | 75-100 pounds | 60-90 pounds |
| French Bulldog | 11-12 inches | 11-12 inches | 20-28 pounds | 16-24 pounds |
| German Shepherd | 24-26 inches | 22-24 inches | 66-88 pounds | 49-71 pounds |
| Golden Retriever | 22-24 inches | 20-22 inches | 65-75 pounds | 55-71 pounds |
| Great Dane | 30-34 inches | 28-32 inches | 120-200 pounds | 99-130 pounds |
| Labrador Retriever | 22-24 inches | 22-24 inches | 64-79 pounds | 55-71 pounds |
| Pomeranian | 7-12 inches | 7-12 inches | 3-7 pounds | 3-7 pounds |
| Poodle (Standard) | 15-21 inches | 15-21 inches | 45-65 pounds | 45-65 pounds |
| Pug | 12-14 inches | 10-12 inches | 13-20 pounds | 13-18 pounds |
| Rottweiler | 24-27 inches | 22-25 inches | 110-130 pounds | 77-110 pounds |
| Shih Tzu | 8-11 inches | 8-11 inches | 9-16 pounds | 9-16 pounds |
| Yorkshire Terrier | 8-9 inches | 8-9 inches | 4-7 pounds | 4-7 pounds |
Find Pet Dog and Puppy Sitting Near Me in Atlanta, GA
Are you looking for a caring and reliable professional dog sitter or puppy sitter in the Atlanta area? You've come to the right place. Critter Sitters has been Georgia's favorite pet sitting and dog walking service since the 1970s, when we first opened our doors for business.
Since then, we've grown into the state's oldest and largest pet sitting company. Maybe that's because our team of pet nannies cares for tens of thousands of pets each year. Maybe it's because we've been recommended by eight different veterinary offices. Or maybe it's because we offer a flexible, affordable, and trustworthy service in dozens of communities throughout metro Atlanta.
If you need to book an experienced pet sitter or dog walker on short notice, Critter Sitters is the only phone number you'll ever need. To set up an appointment with our Brookhaven dog sitters, our Brunswick dog sitters, our Marietta dog sitters, or our pet sitters in other local communities, call Critter Sitters today at (404) 973-2541.
Cuteness alert!
A true work of art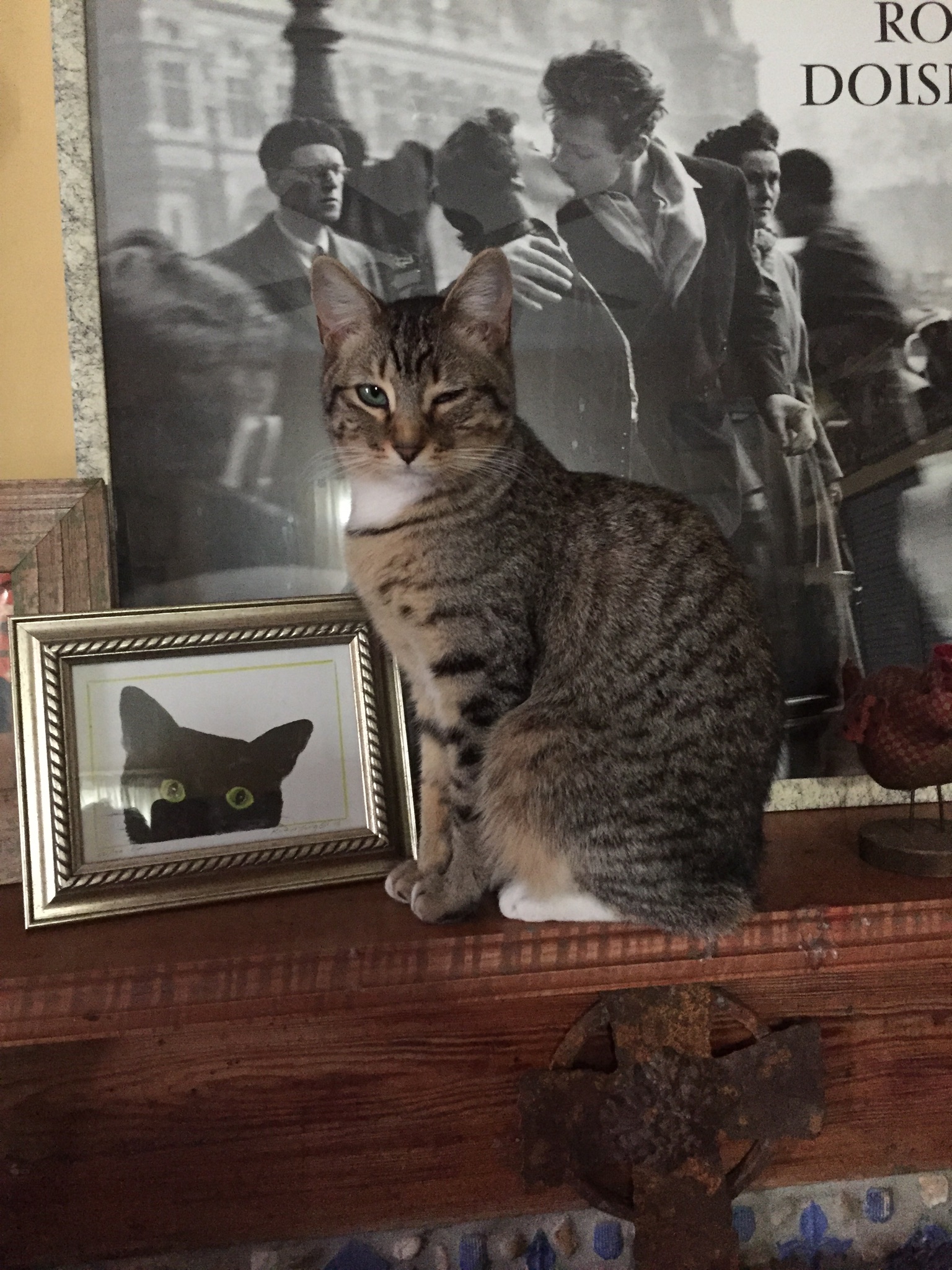 Popular Tags