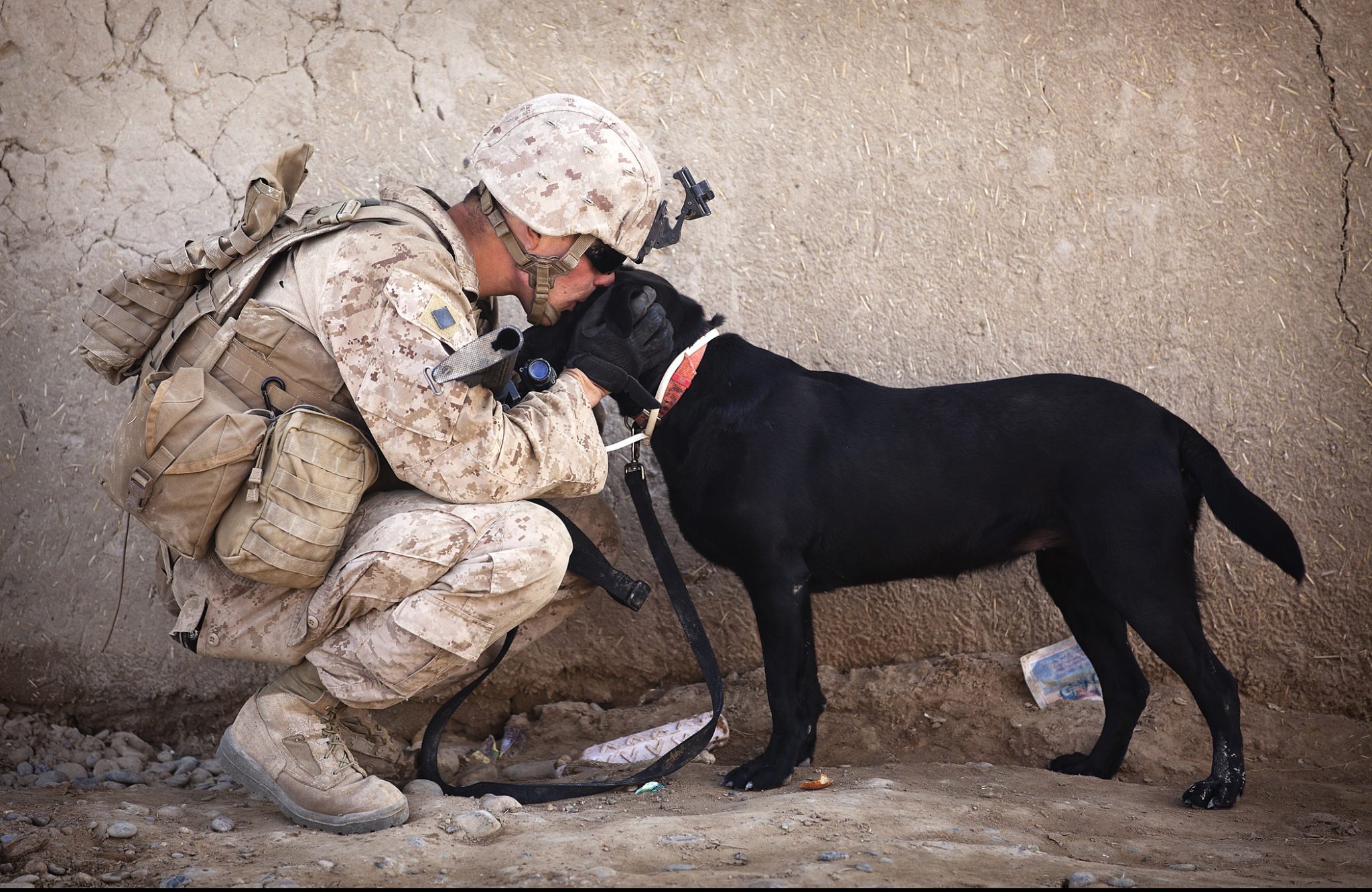 June 11, 2017
American Kennel Club
,
dog training
,
dogs
,
service animals
,
therapy dogs
How do you train your dog to be a therapy dog?
By:
Do you have an especially sweet-natured dog that you've thought might make a good therapy animal? Or do you know someone who could be helped by time with a therapy dog? Therapy dogs aren't service dogs, but they are helpers. They're calm, gentle and focused, ready to give and accept love in a way that can help a lot of people.
A therapy dog isn't at the same level of certification as a service animal, at least in the United States. Instead, they're trained to provide comfort to people who need it. That might be patients in the hospital, people in hospice, those affected by disaster, the elderly who live in nursing homes or people on the autism spectrum. They also visit libraries, to help children practice reading in a low-pressure environment, and college campuses around finals, to help students de-stress. A therapy dog doesn't have the same legal rights as a service dog, meaning you can't bring your therapy animal everywhere. Instead, it's up to the individual business to decide whether or not it allows therapy animals.
Several organizations offer training, and the one step is often ensuring that the dog can pass the American Kennel Club's Canine Good Citizen (CGC) test. This 10-part test results in a certificate and the right to use the letters CGC after your dog's name. CGC isn't just for therapy dogs. It can be for any dog whose owner wants to teach him or her good manners.
Both purebred and mixed-breed dogs can participate in CGC. They just have to be old enough to have received their immunizations, such as rabies vaccines, and owners must agree to care for their dogs with a veterinarian and maintain a regular schedule for vaccines and other health care procedures.
What's on the test?
Accepting a friendly stranger
Sitting politely for petting
Appearance and grooming (the dog must allow someone to check its ears and front feet)
Walking on a loose lead
Walking through a crowd
Sit and down on command and staying in place
Coming when called
Reaction to another dog (behaving politely around other dogs)
Reaction to distraction
Able to maintain good manners during supervised separation
The American Kennel Club maintains a list of places that offer CGC classes, but you're welcome to go elsewhere or train your dog yourself to achieve certification. There are subsequent levels of training that can be achieved, too.
Once you feel your dog is trained to an appropriate degree, there are several organizations, such as Therapy Dogs International (TDI), that offer testing and certification as an official therapy dog. TDI details its requirements here, in an online brochure. It has evaluators all over the country, including two currently in the Atlanta area. You can search by ZIP code on its website, here. Pass the test, and you can join a TDI chapter, so that people looking for a therapy animal can find the two of you. The Alliance of Therapy Dogs provides similar services. None of it is rocket science. Like any training, it just requires patience and at least two willing participants who want to learn how to help others.
Cuteness alert!
A true work of art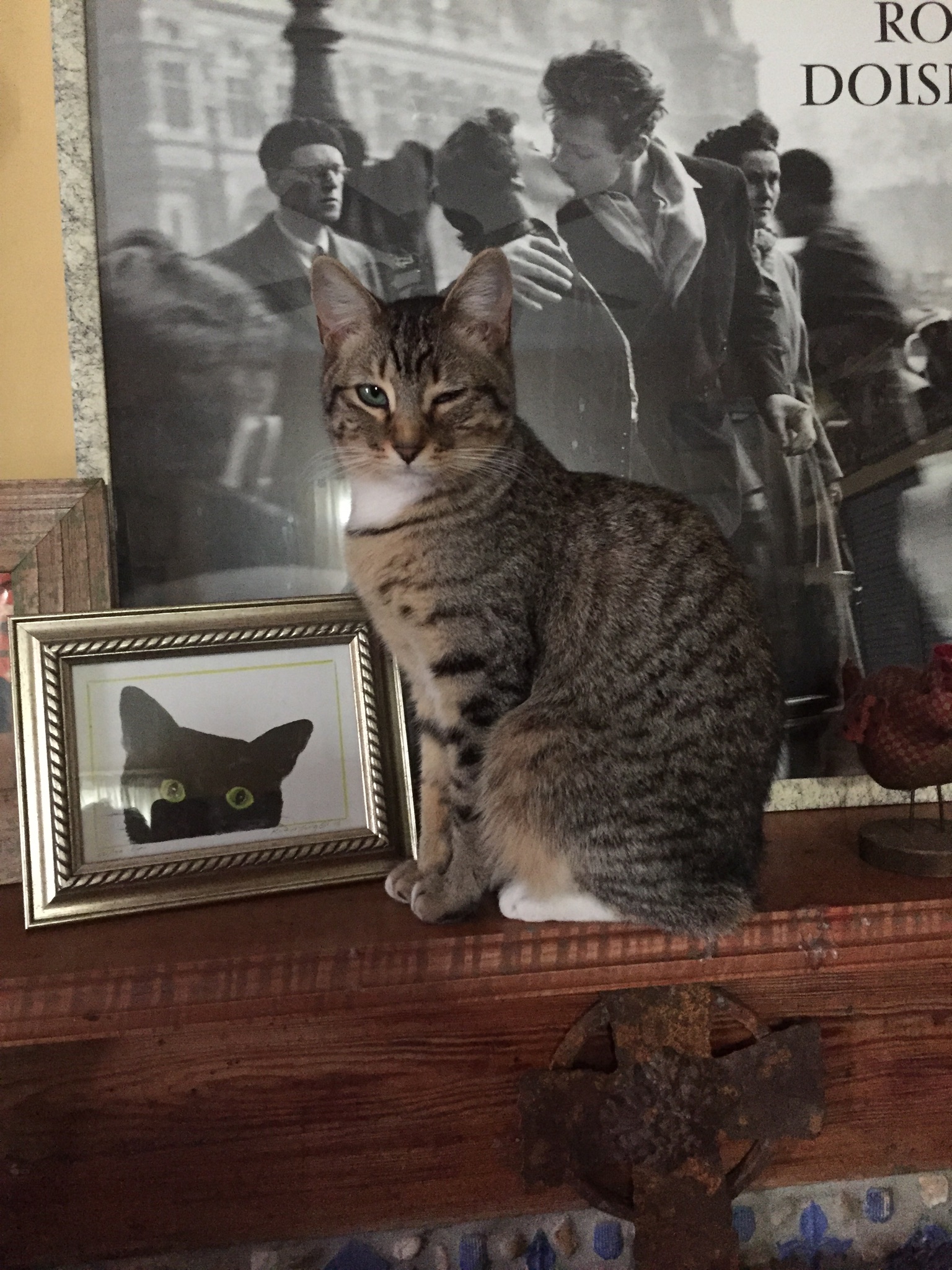 Popular Tags