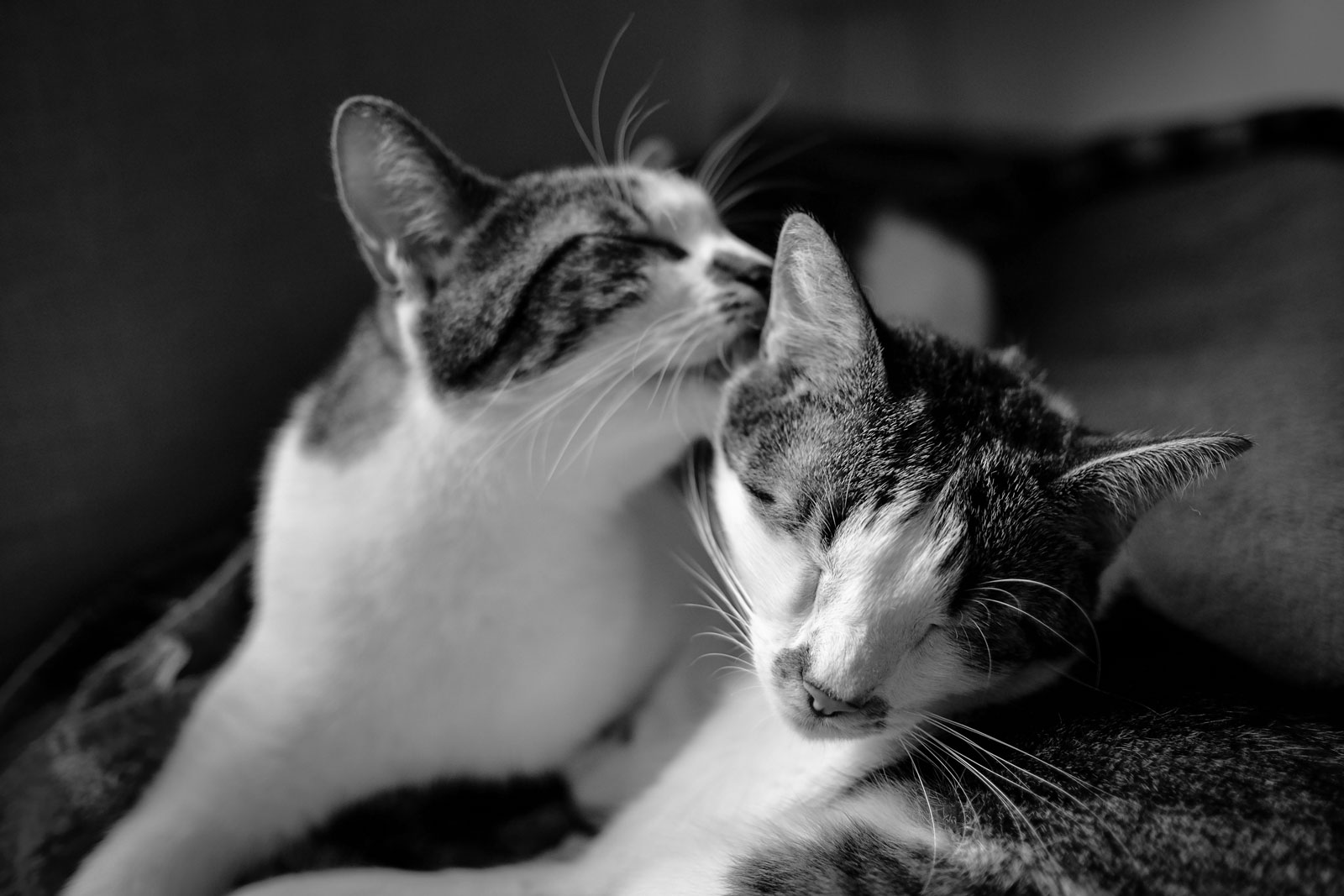 October 26, 2016
Caring for Our Pets Emotionally
By: Hillary Brown
Being an Atlanta pet sitter with Critter Sitters is a wonderful, rewarding career. But that doesn't mean every moment of it is happy. Amanda recently shared a sad but touching story with us about her experience as a sitter.
One Georgia Cat Sitter's Story
Amanda started as a Critter Sitter in November 2013, after a friend's mother-in-law referred her. She says she's always had animals for as long as she can remember. She previously worked at a medical office for many years and would pet sit for co-workers. She says, "I love animals, and every animal that I have had has been a rescue. I do not like to see animals suffering in any way and will do my best to try and save them. So when I got this job opportunity, I jumped on it."
Amanda had just received her bachelor's degree in small business but still needed income while she figured out what to do with that degree. Three years later, she's still with Critter Sitters and says she's very happy with what she does every day. Here's her story, in her own words:
"On 9/29/16, I went to my clients' house for my daily visit. Typically, two of the three cats greet me at the door and the third cat peeks her head around the corner. On this particular day, only one cat met me at the door. Once I turned the alarm off, I started to worry as the other two did not come to see me. I started looking around the house and found the female cat behind the couch and looked a bit further and saw the other male, laying in his bed, seemingly unresponsive. I went to pet him and see what was going on. He meowed at me but couldn't move. I, of course, started to freak out. I tried to pick him up to see how he would react and he just screamed in pain. I tried to contact the owner, but she was out of the country and did not answer. I left her a message stating that I was taking him to the vet that was listed on the contract and sent a text message as well. I called the vet as I was running around trying to find a carrier for him to let them know I was coming in with an emergency situation. I was unable to locate a carrier so I just picked him up in his bed and put him the car. I gave the other two cats food and water so that they would be okay while I was gone.

"Once we arrived at the vet clinic, I had a little bit of time to assess the situation and try other avenues of contacting the owner. I called the emergency contacts that were listed on the contract, and left a message. I also had an email address for the client, so I tried emailing her to see if she would receive it.

"The vet finally called me back to the examining room and told me that there was really nothing that they could do for him and that I needed to take him to a specialty vet in Sandy Springs…… at 4:00 p.m. ……. on Friday afternoon…… and I had to get there as fast as possible. My next question was payment. Since this was the owners' regular vet, I assumed that they could just bill the owner and I could go on my way to the specialty vet. Well, that was not the case. I had to pay for this visit before they would release him to me, which was just under $600. I did not have this kind of money on me at all nor did I have a credit card on me. My stress level went way up. I have to figure out this major obstacle quickly so that I can get him to the help that he needs. I called another sitter and asked her opinion then called the office and left a message. In the meantime, I called my mother and just asked to use her credit card (thank goodness for moms!). I know this customer and have been taking care of her babies for three years so I knew that she would want me to do this and, if not, then I would work it out later. I had to do whatever possible to save my buddy. I went in and paid the bill and we were off.

"While I was sitting in traffic, watching him to make sure he was still holding on, the owner called me (thank goodness). I told her the situation and she was very happy with the decision that I had made. She stayed on the phone with me until I arrived at the vet so that she could give them permission to do whatever was necessary for her fur baby. When we arrived at the counter, he started to have a seizure. They immediately took him back and I continued speaking with the owner. They called me back to the room and I told the client I would call her back, verifying her number.

"I spoke with the vet and she stated that they would keep him overnight to monitor him and she would contact the owner and let her know the situation. I spoke to the pet owner. She told me that I could leave him and how much she appreciated everything that I had done. By this time, I had been between two vet offices for the past six and a half hours, so I really needed to get back to my other jobs as well as go back to her house and finish taking care of the other two cats.

"The next morning, I looked at my email to find an email from the owner. She had to make the call in the middle of the night to relieve his suffering and have him euthanized as he had continued to seize through the night and the medication was not helping. I was heartbroken. I had to go to the client's house and tell the other two cats that their brother would not be coming home…… this may sound silly but they knew something was wrong. They had not touched his food bowl overnight and when I picked it up, they started meowing at me. I cuddled them both and we all cried. The owner still would not be home for about five days so I rearranged my schedule so that I could spend extra time with these two cats until she got back.

"This was a very devastating situation that I had never experienced with a client's pet. I hope that this never happens to anyone else as it will weigh on your mind. Was there something more I could have done? I believe that I did everything in my power to save him but there was just nothing that I could have done to prevent him having seizures. He had no history of seizures at all so there was no way that we could have known. The owner was very grateful for all the steps that I took and the time that I spent with him in his last hours. I, myself, am very thankful that she understood the situation and that I had to do what felt right in my heart."
This kind of above-and-beyond service, which comes from a love of what we do, is what you get with Critter Sitters. We could not be prouder of Amanda for the decisions she made under stress, and we appreciate her compassion for the two surviving cats as well as for the one who passed away.
Cuteness alert!
A true work of art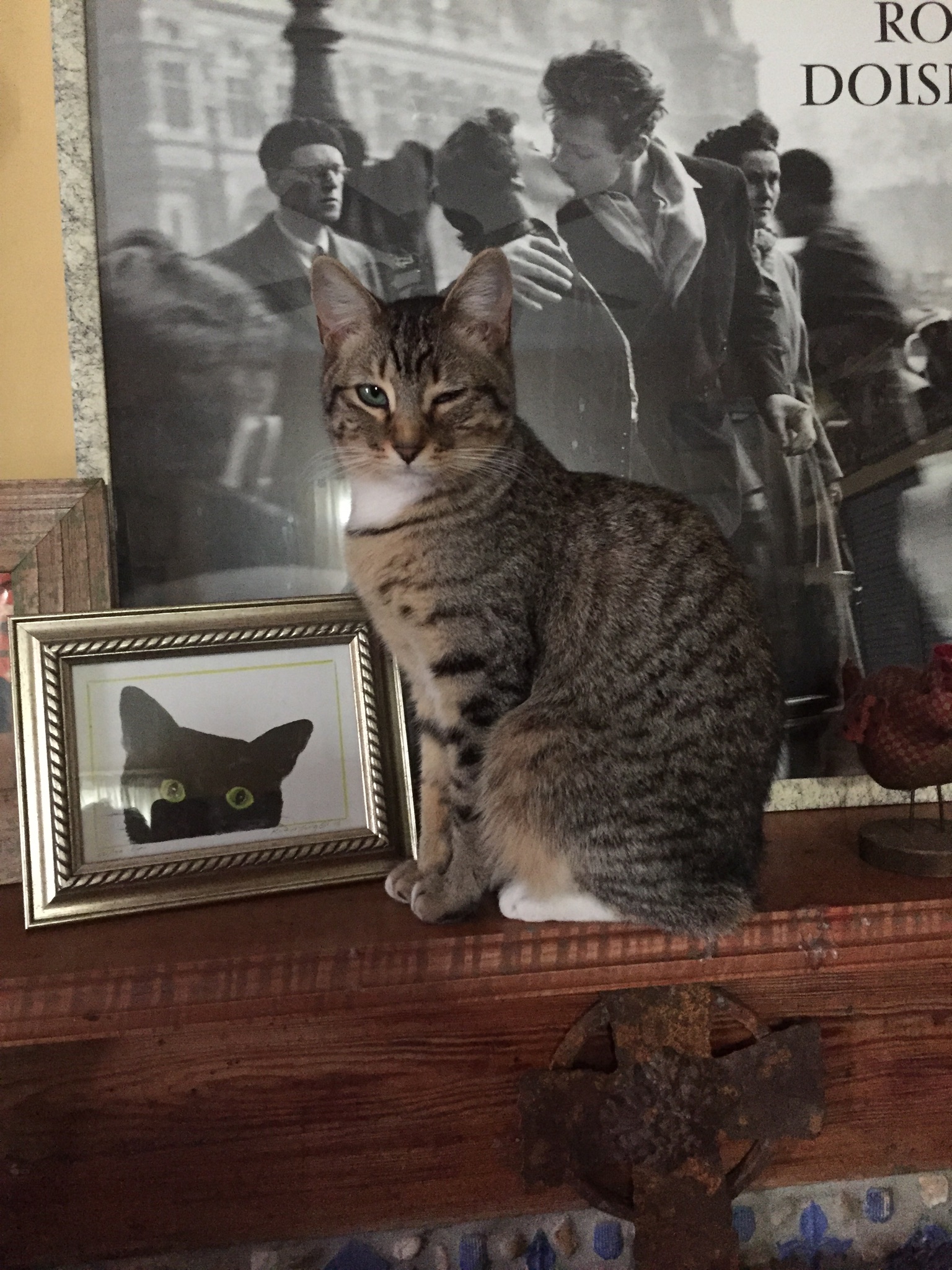 Popular Tags