August 8, 2017
How to Become a Dog Sitter in Atlanta, GA
By:
So, you love dogs and want to channel your passion into a profitable career. Maybe dog sitting is the perfect job for you. But beware – there's more to the job than just cuddling and petting cute puppies, though that's definitely a major perk! Pet care also requires a lot of hard work. Not everyone has the right skill set (or the right schedule) for the job. Do you have what it takes to become a successful professional dog sitter in Atlanta? Keep reading to learn more about requirements for pet sitters in Georgia, how much money dog walkers earn on average in Georgia, and how to get started as a beginner dog walker.
Requirements for Being a Dog Walker or Pet Sitter
Are you serious about becoming a professional pet sitter or professional dog walker? Then dig up that résumé and get ready to ask yourself a few questions.
Like any job, there are some basic skills you'll need to master if you want to be successful at dog walking or pet sitting. Before you try to become a dog sitter, make sure you have the right sort of background and attitude. Think about these questions:
Have you ever owned a pet? Growing up with a cat or dog teaches kids about basic pet care responsibilities. The more experience you've had around animals, the better. But even if you've never owned a pet in your life, you could still make a great pet sitter or dog walker. There are lots of caring, devoted people who enjoy pet sitting because they can't own a pet, and the job lets them interact with animals every day.
Are you confident handling large dogs? Sometimes we forget how powerful dogs can be. You don't have to be a body-builder to handle big dogs safely, but you should have a mastery of basic obedience and leash commands. You are responsible for the dog's safety while the dog is under your care, so you must be able to control and restrain the animal in case of emergency.
Are you squeamish? Pet sitting and dog walking aren't for the faint-hearted. Yes, you'll get to spend time with adorable animals – but you'll also be dealing with poo, urine, and the occasional hairball or half-digested meal (not to mention plenty of drool and shedding fur). Is that something you're comfortable doing?
Are you organized? As a dog sitter, you might have dozens of clients – and every single one of them will expect you to show up ready and on time at the specified location. To be a successful pet sitter, you need to be highly organized about your duties and your schedule. If you're the type of person who naturally likes to make notes or use planners, dog sitting might be a good fit for you.
Are you motivated? Dog sitting isn't like an office job where tasks can sometimes be postponed or delegated. Pet owners need pet sitters 24 hours a day, 365 days a year, including holidays and weekends. You need to be prompt and responsive, or pet owners will simply look for someone else who can accommodate their needs. In the professional pet care industry, it helps to be ambitious and energetic.
Do you have a flexible schedule? This is one of the most important requirements of all. If you're locked into a rigid or unpredictable schedule by your other obligations – for example, if you work hectic hours, or if you need to pick up your kids from school every day – pet care might not be the ideal field, at least not right now. If you're unemployed, retired, or work part-time, pet sitting might be perfect.
Average Professional Dog Walker Salary in GA
If you want to become a dog walker or dog sitter because you love animals, you're already on the right track. If you want to become a dog walker or dog sitter because you think it will be a fast and easy way to make money, consider a different occupation. While there's tremendous potential for growth, it may realistically take a few months or even a few years before pet sitting generates enough income to support yourself.
The average dog walker salary depends on a number of factors, including your experience level, how many hours you put in, and where you live. Depending on who you ask, you'll get a different answer.
Based on reports from 185 real employees that were collected over a 12-month period, job search website Indeed.com calculates that the average dog walker salary in Georgia is $13.88 per hour. However, the town you live in (or work in) makes a major difference, as you can see in the data below. According to Indeed data submitted by real dog walkers, here were the average earnings for dog walkers in different Georgia cities:
Become a Dog Sitter in Atlanta, GA
Think you have what it takes to become a professional dog walker or pet sitter? Then Critter Sitters would love to hear from you. We're always looking for caring, committed, enthusiastic animal lovers to join our pet sitting team.
To learn more about starting a career – or to hire a pet sitter of your own – call Critter Sitters today at (404) 973-2541. Let's talk about how we can help you become (or find) a great dog walker or pet sitter.
Cuteness alert!
A true work of art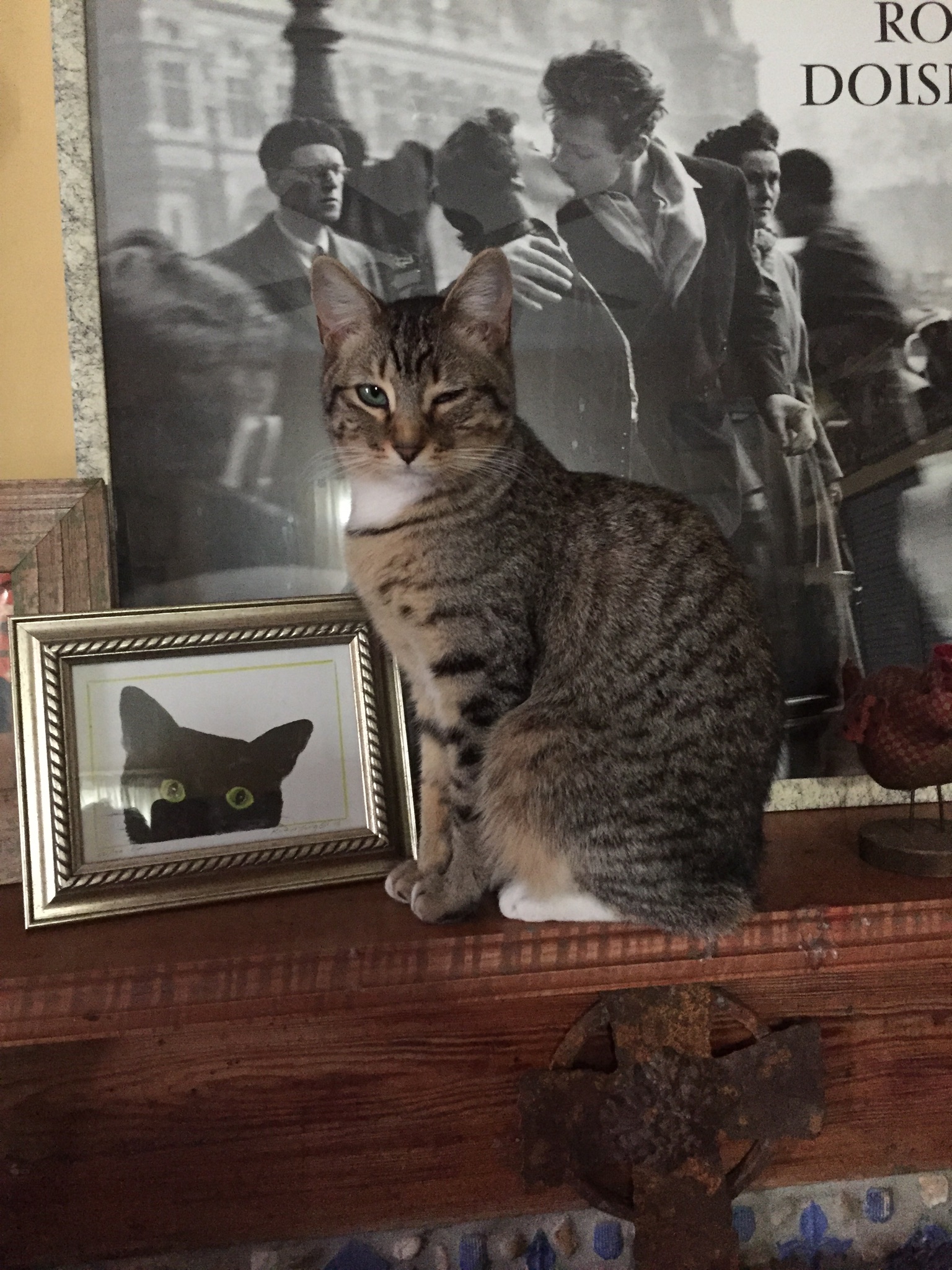 Popular Tags