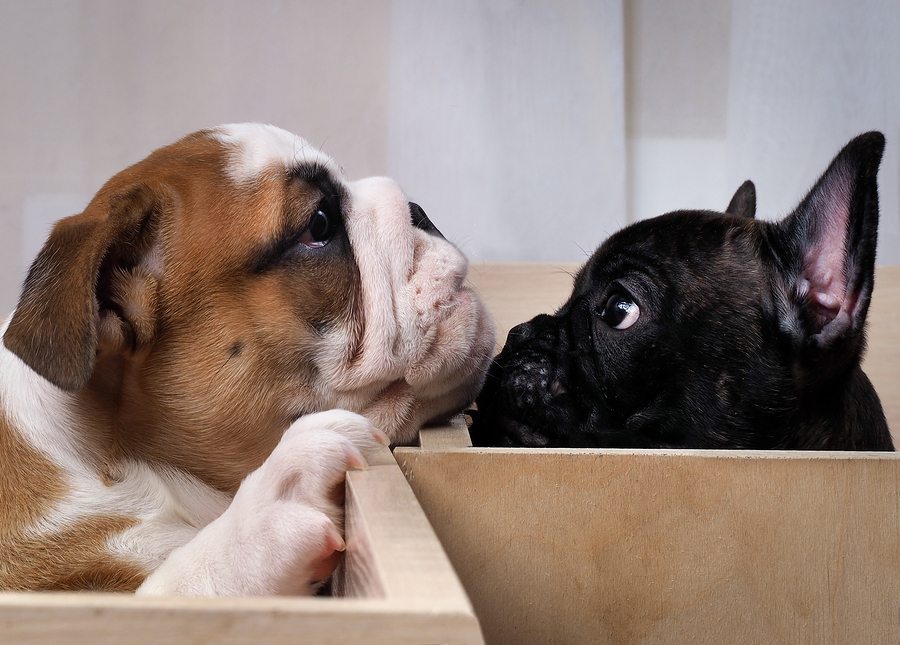 January 9, 2017
How to Introduce a New Puppy to Your Dog
By:
Your dog has been king (or queen) of the castle for many years, but today, there's a new kid on the block: you're bringing a new puppy home from the shelter for the very first time. You're a little nervous about how the pair will get along, and wonder how your old dog will adjust to the puppy. What if the puppy annoys the dog, or the dog frightens or injures the puppy? While there's no guarantee that two dogs will like each other, there are some simple techniques you can use to make the introduction process smoother. Our Atlanta dog walking company offers five easy tips for introducing a puppy to your dog safely and successfully.
5 Tips for Introducing Your Dog to a New Puppy for the First Time
You never know what two animals are thinking when they meet each other for the first time. You can observe their tails, their ears, and their general body language; but you'll never really be certain what each dog thinks of the other. That mystery can create a sense of anxiety, and probably has you wondering what the right (and wrong) way is to introduce two dogs for the first time.
The good news is that, by following certain methods, you can increase the likelihood that the introduction will be a positive experience for everyone involved. Of course, if you do experience problems, it's a good idea to talk to the shelter where you got the new dog, a professional dog trainer, or a veterinarian. Ideally, you'll have an opportunity to make the introduction before you bring the new dog home, but we know that isn't always an option.
With that in mind, here are five tips for introducing your dog to the newest member of the family.
Start slow with scent. As humans, most of our perceptions about others around us come through our eyes: what we see. But dogs "see" primarily with their noses, which means scent is more important than sight. Before you physically introduce the dogs or allow them to see each other, let them get used to each other's scents first. You can do this by putting the dogs in crates in separate parts of the house, or simply keeping them in separate rooms for a day or two. You can also give each dog a toy or blanket that the other dog has used – kind of like showing someone a photograph of the person they're about to meet.
Find common ground. Once the dogs have grown accustomed to each other's scents, and it's finally time for them to meet face-to-face, try to arrange the meeting at a neutral place like a park, where territoriality issues are less likely to arise. First, allow only the old dog to roam the area and leave its scent. Then, repeat the process with only the new dog. The dogs will recognize the scents from their smell-based "meeting" at home, which will reduce the risk of a fight when they physically meet each other.
Become a supervisor. Would you let a one-year-old roam around your house unsupervised? Well, puppies are the dog equivalent of toddlers, which means they need constant supervision, too. Never let your dog and new puppy have unsupervised interactions while they're still getting used to each other.
Be mindful of differences in age and energy. This might sound like a no-brainer, but it's one of those details that's so obvious people sometimes overlook it. Puppies have astounding amounts of energy, so if your current dog is a sleepy senior or has mobility problems, you need to make sure the puppy won't constantly pester and annoy the older dog. Make sure your puppy gets plenty of exercise, so that by the time the puppy meets the senior, it's already in a calm, relaxed state. This will help make the meeting more positive.
Teach your puppy social skills. Crating can be a great way to soothe older dogs, but for puppies, too much crate time can be isolating. Your puppy needs to be socialized early in life, which means it needs exposure to as many experiences as possible: sounds, smells, structures, people, other animals, household objects, and so forth. Making sure your puppy is socialized will help create a stable temperament, which will make it easier for the puppy to forge positive bonds with your dog (and anything or anyone else it might encounter). Socializing a puppy properly can be tough work, so don't be shy about looking for expert help.
Need In-Home Pet Sitting or Dog Walkers Near You in Atlanta, GA?
At Critter Sitters, our dependable team of pet nannies and dog walkers have decades of experience providing premium pet care throughout the Atlanta area. Our friendly, flexible staff offers affordable in-home dog sitting services, cat sitting services, and other pet sitting services, including fish, birds, reptiles, and even horses. We cover a wide service area for our clients' convenience, with services including but not limited to:
Cat sitters in Atlanta
Buckhead dog sitters
Smyrna dog sitting
Smyrna dog walkers
Whenever you need to find reliable and trustworthy dog walkers or pet sitters near you, Critter Sitters will be there to help. Give us a call today at (404) 973-2541 for a free consultation.
Cuteness alert!
A true work of art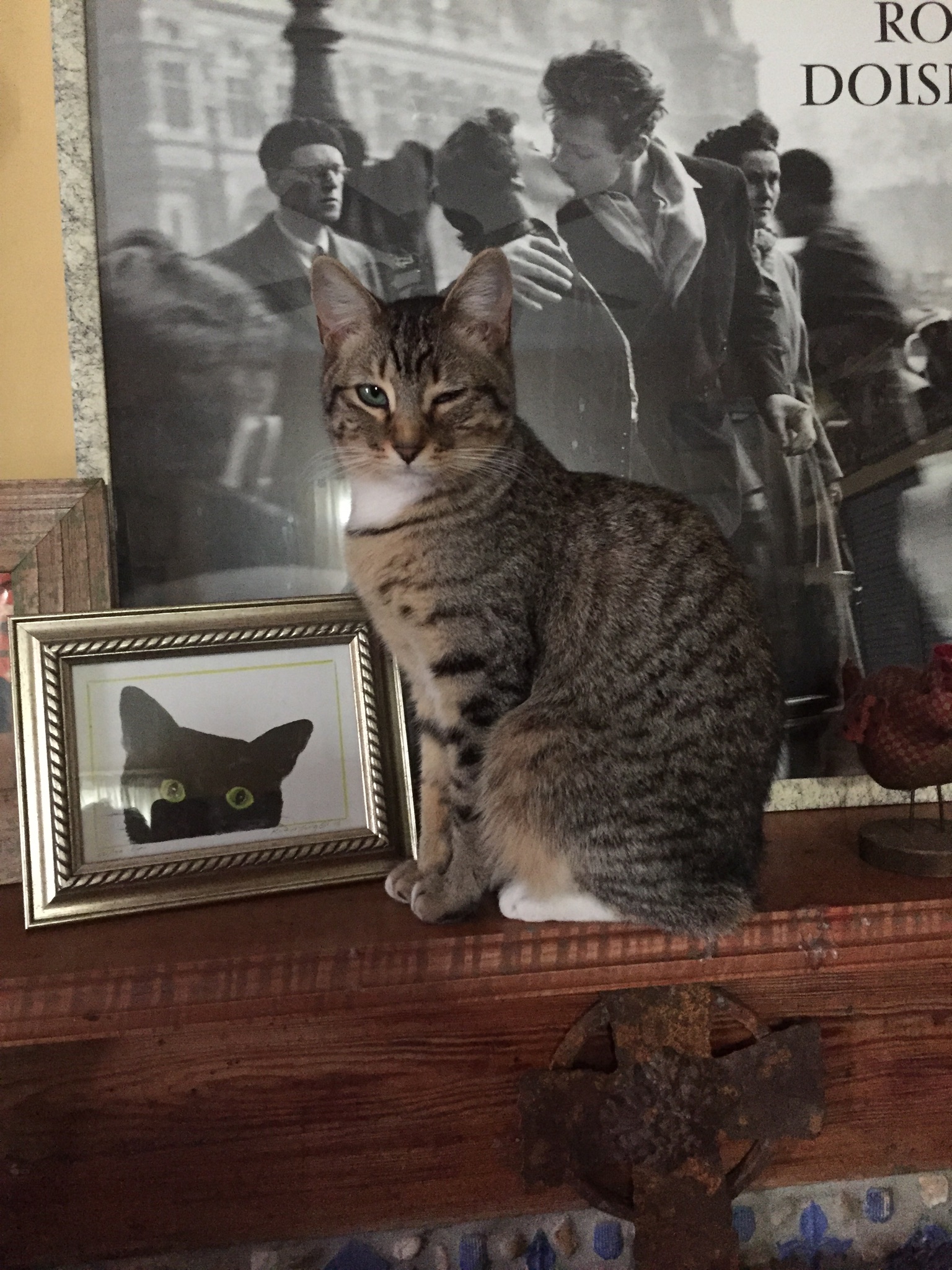 Popular Tags