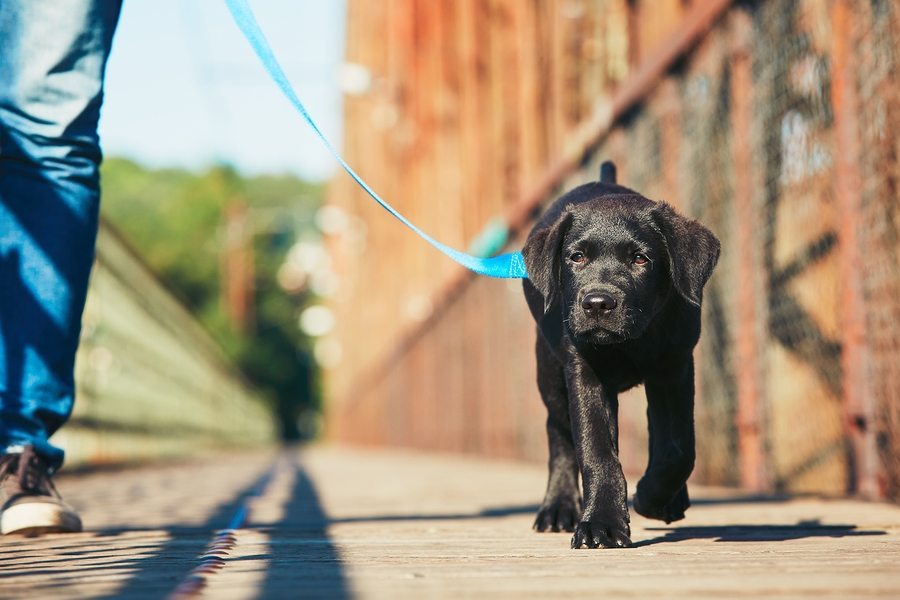 February 23, 2017
How to Sign Up for Basic Dog Obedience Classes at Atlanta Humane Society
By:
The Atlanta Humane Society (AHS) is known for adopting out thousands of dogs and puppies every year. But what fewer pet owners realize is that AHS also offers low-cost dog obedience classes for dogs and puppies as young as four months. Since completion of the Basic Dog Obedience course is mandatory before graduating to the Intermediate level, our Atlanta dog sitters will focus this article on the Basic course, including important information about how to sign up, how much it costs, and how long it lasts. (Be sure to check back in the future for information about the Intermediate course, too!)
What Are the Requirements to Enroll Your Dog or Puppy in the Basic Obedience Course at AHS?
Dogs are pack animals, which means they need structure and discipline in order to feel secure and relaxed. By making sure that your dog is properly trained, not only will you make your dog's existence happier and more peaceful, you'll also lay the foundation for a healthy, rewarding relationship with your pet. Even a well-behaved dog can brush up on old commands, and make some new furry friends in the process.
Unfortunately, some pets aren't suitable for Basic Dog Obedience due to behavioral issues, but don't worry – even if your dog doesn't quite meet the standards to enroll in the Basic Obedience Course, they might be a great fit for a private training lessons at AHS.
So, what are the standards? What criteria does your dog need to meet to be eligible for Basic Obedience dog training at AHS?
Your dog or puppy must be at least four months old.
Your dog or puppy must be current on the following shots and vaccinations (and have the paperwork to prove it):

Bordatella vaccine ("kennel cough" vaccine)
DHPP vaccination (canine distemper vaccine)
Rabies shot

Your dog or puppy must be "generally friendly to people and other dogs," which means no aggressive dogs are allowed.
Your dog must not be in heat (estrus).
Generally speaking, AHS permits only one dog per family. If you want to bring two dogs in for training, they must have separate handlers, one of whom must be an adult while the other is at least 16 years old. If the dogs are siblings, AHS will probably require them to be trained in different classes, which allows a more focused and productive environment for everybody.
How to Register Your Pet for Basic Obedience Training at the Atlanta Humane Society
Assuming your pooch meets the requirements described above, signing up for Basic Dog Obedience at AHS is easy: all you have to do is register online. To get started, simply follow these steps:
Visit the AHS website by clicking here or typing in atlantahumane (dot) org.
Hover over the "Resources" link in the header menu, and you should see a drop-down menu with an option that says "Services."
Hover over the "Services" link, which should expand another drop-down menu. Hover over the "Dog Training" option.
Click the "Basic Obedience Classes" link.
Scroll down to the bottom of the page. You should see a menu of links. Click on the link that says "Upcoming Classes" to expand the full section.
This should open a calendar of times and dates with open sessions. Unless the class is already full or registration hasn't opened yet, there will be a link that says "Email instructor for details" or "Click here to register now!"
For additional information:

Click the other links ("Training Details," "Registration and Payment," "About the Trainer," "Training Reviews").
Call AHS at (404) 875-5331.
Email AHS by sending a message to contact (at) atlantahumane (dot) org or training (at) atlantahumane (dot) org.
Registration is simple, but don't put it off until the last second, because classes fill up quickly! Fortunately, you can book a private training lesson if you run into scheduling difficulties.
How Long Does the Course Last?
Basic Obedience lasts for a period of six consecutive weeks. There is one session per week, and each session lasts for approximately one hour. Between sessions, you'll be expected to perform some "homework" assignments with your dog or puppy. The initial session is a mandatory orientation just for humans. You must attend this orientation in order to proceed through the course. If you are unable to attend the initial class, please notify the instructor by sending an email message to training (at) atlantahumane (dot) org prior to registration.
How Much Does the Course Cost?
Dog training classes can be expensive, but dog obedience at AHS is modestly priced. The six-week course costs $139, which works out to just $23 per session – though according to the AHS website, the sessions "are worth twice that" amount. The website also states, "DON'T LET THE LOW PRICE FOOL YOU! The instructor graciously teaches this class at a lower price than other places not because this class is a lesser value, but because we want to continue to be a resource for the communities we serve." You may pay online using your credit card or debit card, or in person using a credit card, debit card, or cash.
Need to Hire a Dog Sitter or Dog Walker in Atlanta, GA?
Critter Sitters is Georgia's oldest, largest, and most reliable pet care service. We offer dog walking, dog sitting, puppy walking, and puppy sitting throughout the Atlanta metro area and numerous local communities.
When you need to book a dependable, caring, professional pet sitter in Alpharetta, Brookhaven, Brunswick, Dunwoody, or the surrounding areas, or dog walker on short notice, turn to Critter Sitters for help. To get started, simply give us a call at (404) 973-2541 today.
Cuteness alert!
A true work of art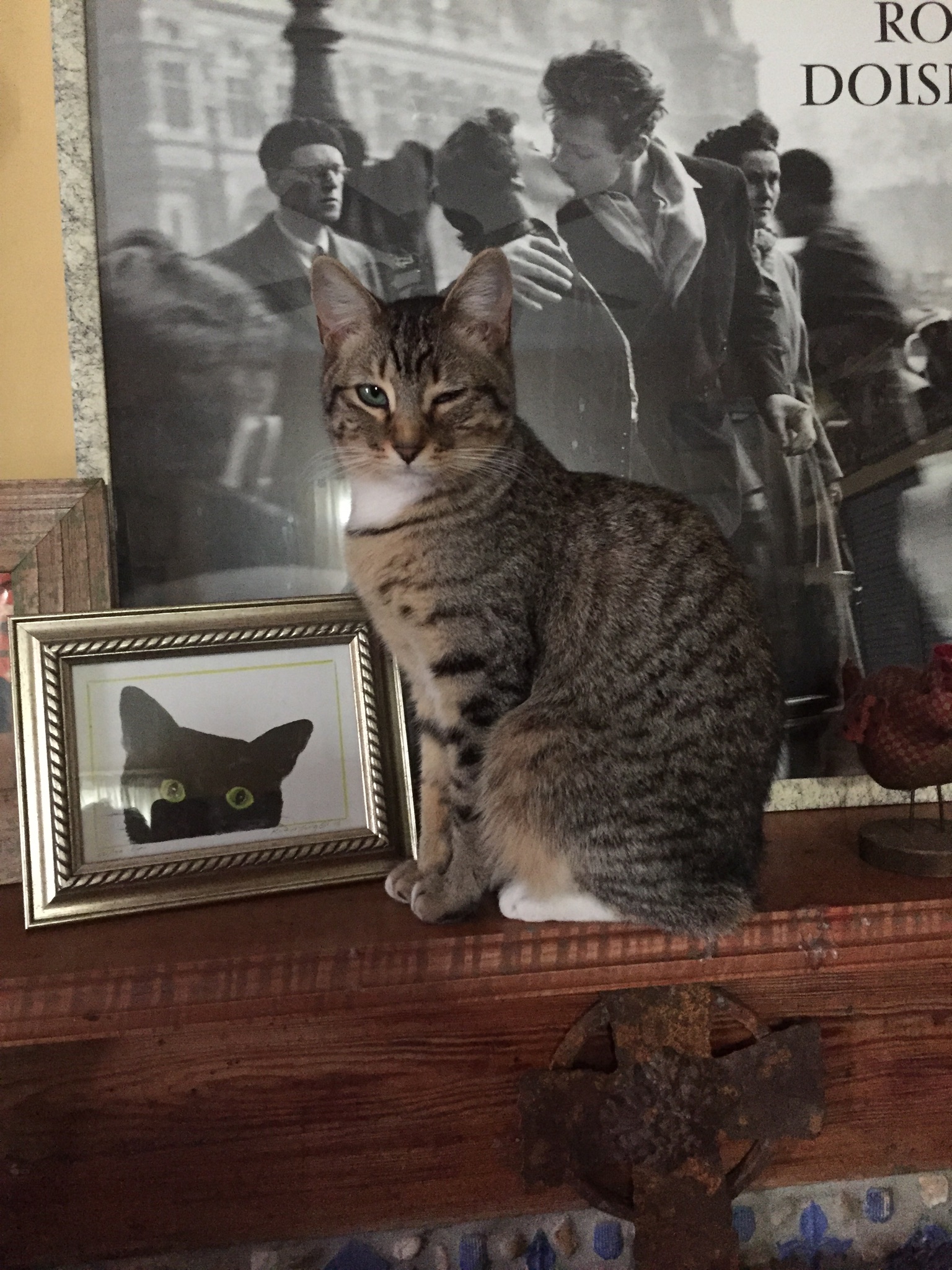 Popular Tags