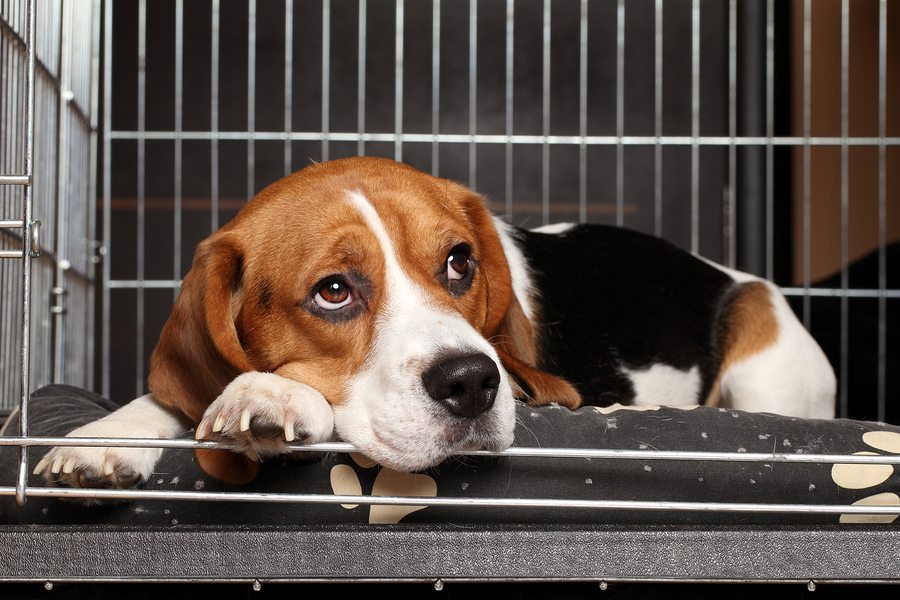 January 30, 2017
3 No-Kill Animal Shelters and Pet Adoption Centers in Atlanta, GA
By:
If you live in Georgia, the Atlanta Humane Society is an excellent place to adopt a pet, learn about animal care, and volunteer your time. But AHS isn't the only animal shelter or dog adoption center in the Atlanta area. There are many other quality organizations that are worth checking out, too. To help you get started finding the right match for you, our Atlanta dog sitters have compiled a list of three great, no-kill dog shelters and animal welfare organizations located in Atlanta or the surrounding communities.
3 No-Kill Cat and Dog Adoption Centers Located in or Near Atlanta, GA
There are numerous animal shelters in and around Atlanta, so you have plenty of options if you're thinking about adopting a dog, fostering a dog, or simply volunteering your time. Each organization has a different culture and set of policies, so just make sure that you feel comfortable with the organization before you make any major commitments. It can be tempting to grab the first cute puppy or cat you see; but once you compare a few organizations, you might discover that you "click" better with one than the other.
With that in mind, let's take a look at some of your options. Our list is compiled alphabetically, and only features shelters with no-kill policies.
Furkids Animal Rescue & Shelters
Furkids describes itself as "Georgia's Largest Animal Rescue and No-Kill Shelters." Furkids is a 501(c)(3) nonprofit charitable organization.
Features

No-kill policy
Cage-free policy
Has both dogs and cats
Newsletter
Thrift store with proceeds going toward Furkids programs
Volunteer opportunities, including unique opportunities for teens and children under age 18
Contact

Phone, Cats – (770) 613-0880
Phone, Dogs – (678) 624-1003
Email, Adoptions – adopt (at) furkids (dot) org
Email, Donations/General – info (at) furkids (dot) org
Email, Fostering – foster (at) furkids (dot) org
Email, Volunteering – volunteer (at) furkids (dot) org
Location – Multiple, see complete list here (includes Alpharetta, Atlanta, Roswell, Sandy Springs, Smyrna)
Hours – See specific hours for each location
PAWS Atlanta
PAWS Atlanta, a 501(c)(3) organization, is a no-kill pet adoption center that also provides veterinary care, behavioral training, and other services to pet owners and dog lovers located in and near Decatur.
Features

No-kill policy
Animal education summer camps for kids
Animal fostering
Dental services
Free-roaming cottage for cats
Newsletter
Pet food bank
Pet matching services for seniors
Spay and neuter services
Vaccinations
Volunteer opportunities
Walking trails and off-leash areas on premises
Contact

Phone – (770) 593-1155
Email – info (at) pawsatlanta (dot) org
Location – PAWS Atlanta
5287 Covington Highway
Decatur, GA 30035
Hours

Monday to Friday – 12:00 P.M. to 6:00 P.M.
Saturday to Sunday – 10 A.M. to 6:00 P.M.
Best Friends Animal Society (Pet Adoption Center)
According to its website, "For over 30 years, Best Friends Animal Society has been running the nation's largest no-kill sanctuary for companion animals and building effective programs that reduce the number of animals entering shelters." Together with Atlanta Pet Rescue and Adoption (APRA), Best Friends, which is a registered 501(c)(3) nonprofit organization, locally operates a pet adoption center in Atlanta.
Features

No-kill policy
Action Network to contact government officials about changing animal legislation
Initiatives to fight puppy mills
Initiatives to fight policies that endanger or discriminate against Pit Bulls
Mobile updates available
Numerous events and benefits, including "Strut Your Mutt," workshops, and the Best Friends National Conference
Spay and neuter education
Volunteer opportunities
Location – Best Friends Pet Adoption Center
4874 South Atlanta Road
Atlanta, GA 30339
Hours

Tuesday to Friday – 12:00 P.M. to 7:00 P.M.
Saturday to Sunday – 11:00 A.M. to 6:00 P.M.
And don't forget: in addition to these three wonderful organizations, AHS is another great option for adopting, fostering, or volunteering, too.
Dog Walkers and Cat Sitters in Atlanta, Buckhead, Smyrna, and More
We're glad you're exploring the exciting possibility of adopting a pet, fostering a pet, or simply donating your time or money to help save the life of a puppy, kitten, dog, or cat. Once your new best friend is settled into your house, please feel free to contact Critter Sitters for all of your dog sitting, dog walking, or cat sitting needs. Our dedicated team of experienced, caring, reliable pet nannies features:
Don't see your town or city on the list above? Don't worry – we cover a huge service area including dozens of communities large and small throughout the Atlanta metro area.
To learn more about the pet care services Critter Sitters provides, or if you'd like to book your first appointment, give us a call at (404) 973-2541. Carol, our Manager of Customer Relations, will help schedule you for your free initial consultation.
Cuteness alert!
A true work of art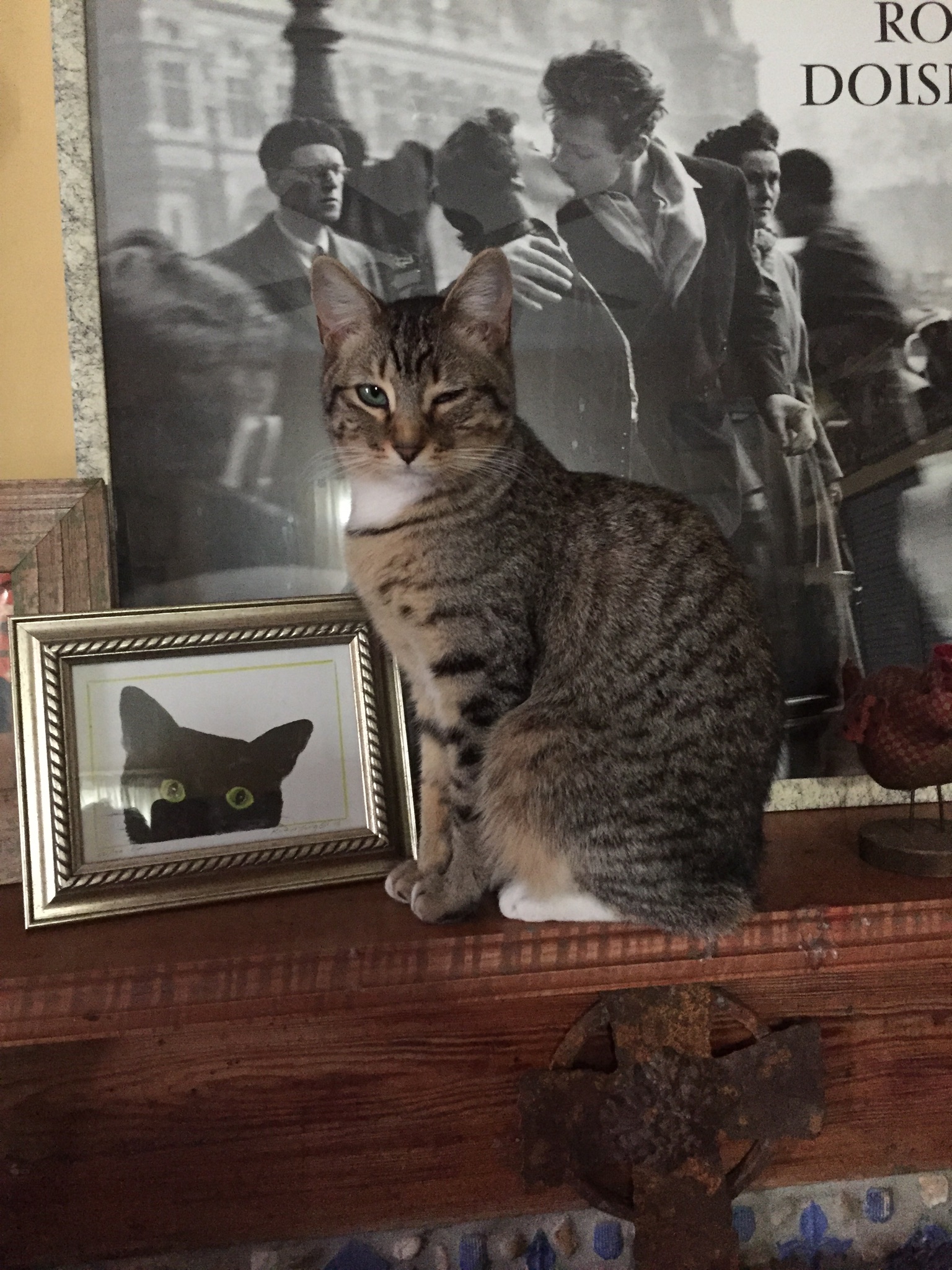 Popular Tags