January 17, 2018
How to Choose a Dog Sitter in Atlanta, GA
By:
It's only natural to entrust our most precious possessions to someone who not only appreciates them, but also takes good care of them. This is especially true for people who love their pets and consider them family more than anything else. Since today's hectic lifestyles demand work and dedication, many professionals and homeowners who are crunched for time depend on the services of our experienced Atlanta pet sitters. Whether you're away on business, going on vacation, or simply stuck in bed with a bad case of the flu, we can ensure that your loving and trusty companions are well taken care of. This article will provide you with information that can help you make the best decision when you need to hire a dog sitter or puppy sitter in Atlanta.
What Does a Dog Sitter Do?
Many people start by asking us, "What is a dog sitter?" A dog sitter is a person dedicated to taking care of your pet while you are away from home, need to run out for a surprise meeting, or are traveling. A dedicated dog sitter, like our professional dog sitters in Atlanta, will make sure that your precious pooch receives everything he or she might need, from an everyday walk to a hearty meal.
In many cases, a puppy sitter, adult dog sitter, or senior dog sitter in Atlanta will provide you with different options and services to best suit your needs. More than just an employee, a good long-term pet sitter will be someone you can rely on and your best friend's companion.
Why Should I Hire a Dog Sitter in Atlanta?
There's no way around it: life happens, and people are sometimes unable to take care of their dog as they wish. When you have a family emergency, a sudden medical crisis, or any other complication, taking care of your dog can be difficult or impossible. This is exactly where our Suwanee dog sitting company comes into play. We will be there, so you can feel at peace knowing your pet is in good hands.
Hiring a dog sitter will also ensure your pet is getting all the things he or she is used to doing –walking down their favorite path, eating their favorite meal, playing with their favorite toys, and more. Hiring a reputable pet sitter will make sure your dog continues receiving the great quality time he or she loves.
What Should I Look for in a Dog Sitting Service?
Whenever you decide to hire a dog sitter in Smyrna, make sure to hire a person you can trust. One of the best ways to know about a good dog sitter is through references. Ask your neighbors, friends or family members who have had previous experiences with dog sitters. If they had any positive experiences, ask for the dog sitter's credentials and establish a time for meeting. Getting to know your dog sitter in a face-to-face meeting will most likely help you decide whether to hire his or her services. Also, remember that veterinarians and other pet professionals could lend a helping hand during this process. At Critter Sitters, we offer free initial consultations to make the process convenient and easy!
According to The Humane Society of The United States, when meeting a potential sitter, it's a good idea to ask the following questions:
Can the pet sitter provide proof that they have commercial liability insurance (to cover accidents and negligence) and are bonded (to protect against theft by a pet sitter or their employees)?
What training has the pet sitter completed?
Will the pet sitter record notes about your pet, such as their likes, dislikes, fears, habits, medical conditions, medications, and routines?
Is the pet sitter associated with a veterinarian who can provide emergency services?
What will happen if the pet sitter experiences car trouble or becomes ill? Do they have a backup?
Will the pet sitter provide related services such as in-home grooming, dog walking, dog training and play time? What about providing pet sitting services for multiple dogs?
Will the pet sitter provide a written service contract spelling out services and fees?
If the pet sitter provides in-home services, what are the specific times they agree to be with your pet? Is this detailed in the contract?
How does your pet sitter make sure that you have returned home?
Will the pet sitter provide you with the phone numbers of other clients who have agreed to serve as references?
Of course, this isn't a complete list of all possible factors to consider when hiring a dog sitter. However, these suggestions should give you a great starting point for questions to think about before making the final decision.
Atlanta, GA In-Home Pet Sitting Company for Dogs and Puppies
When choosing a dog sitter in the Atlanta area, make sure you take the appropriate steps to ensure not only your dog's wellbeing, but also your peace of mind. Choose a person you and your furry friend feel comfortable with so that when life happens, you are covered. Our Newnan dog sitting company can offer all this and more. If you need to hire a sitter or have any questions regarding our Georgia dog sitting services, call us at (404) 973-2541 today.
Cuteness alert!
A true work of art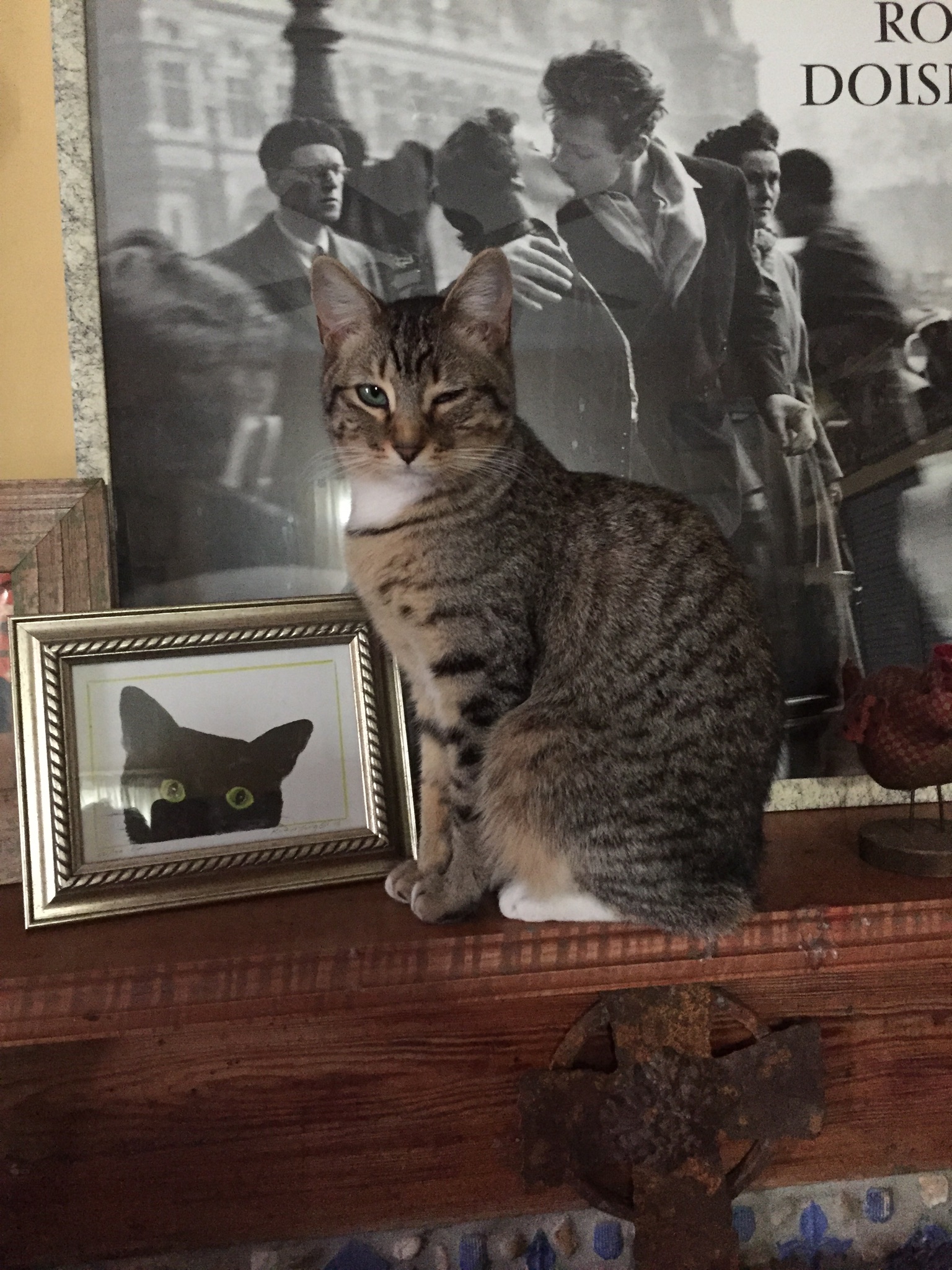 Popular Tags