May 23, 2017
How Long Can You Leave a Cat Alone at Home?
By:
Cats generally need less interaction than dogs, which makes some people think it's okay to leave them alone for prolonged periods of time. However, this is a dangerous misconception. The question is, how long is too long for a cat to be left alone at home? Our Atlanta pet sitters answer that question, and discuss the risks of leaving your cat alone while you're away on a vacation or business trip.
How Long is it Safe to Leave a Cat Alone While You're Away?
Some dogs are very shy, and some cats are quite social. That being said, cats are usually stealthier, more aloof, and more independent than their canine counterparts. Hunting by night and sleeping by day, it can seem as though our feline friends are almost totally self-reliant, inhabiting a mysterious nocturnal world away from the comings and goings of their human owners.
Of course, that's more perception than reality. Even though cats typically require less maintenance than dogs, they still rely on their humans to keep them healthy, happy, and safe. If you're planning on leaving the house or apartment, you need to plan accordingly and make sure that your cat will be well cared-for while you're gone. But how long is it safe to leave a cat alone for? And what risks do pet owners need to be aware of?
As you may have discovered yourself already, different sources will give you different answers to these questions. Some people say that leaving a cat alone for up to 24 hours is okay, while others recommend cutting your absence short at 36 hours or 48 hours. Some forum users share anecdotes about leaving their cats alone "for a few days" without experiencing any problems. There are even stories about cats who were left alone for a week or more and lived to tell the tale.
The problem with all of these responses – even the conservative suggestion of just 24 hours – is that they invariably fail to account for the unexpected. Sure, you can always leave Fluffy with a big bowl of food and water – but that method assumes nothing will go wrong. There's no safety net to fall back on, which means a tiny accident or problem can quickly snowball into disaster. Meanwhile, the owner has no way of knowing – or intervening. What happens if…
Your cat spills the water bowl on day one?
Your cat knocks its water into its food, causing the food to spoil?
Your cat gets injured or develops a life-threatening condition while you're gone, like an obstruction or a ruptured gland?
Your cat gets stuck with its head in a box or bag, or wedges itself into a tight space?
Your cat eats a rat, mouse, or bug that's already ingested poison?
Your air conditioner or heating system breaks, especially during one of our brutal Atlanta summers?
There's a natural disaster or severe flooding while you're away?
A fire breaks out?
Someone breaks into your house?
The odds of these things happening may be small, but none of these situations can be ruled out completely. Just imagine how awful you would feel if your cat was injured – or worse – because of a problem that could have prevented with a little more supervision. Would you ever be able to forgive yourself? (And, on a more lighthearted note, do you really want to come home to a litter box that hasn't been changed for days?)
Be a responsible pet owner. Hiring a pet sitter doesn't have to be difficult or expensive, and you'll be able to rest easy at night knowing your kitty is in good hands.
When to Hire a Pet Sitter in Atlanta
Notwithstanding any special needs or health issues, which is something we'll discuss in detail during your initial consultation, it's probably okay to leave your adult cat (or dog) alone for anywhere from about 10 to 12 hours. However, if you'll be away for longer for half a day, you should hire a pet sitter. Kittens also require much more supervision than adult cats.
But don't worry. Scheduling a professional cat sitter to come to your home doesn't need to be stressful or expensive, if that's what you're afraid of. With Critter Sitters' affordable rates and hassle-free booking, it's never been easier or more convenient to bring a trustworthy and reliable in-home pet sitter directly to your doorstep.
We only charge $19 for each cat sitting session, which lasts anywhere from 20 to 30 minutes and includes cleaning out the litter box. Most clients only need to schedule one or two visits per day, which usually ends up costing less than taking the cat to a boarding facility (where it might get sick, pick up fleas, or be bitten by another animal – not to mention the transportation hassle). All of our cat sitters are thoroughly screened and are required to undergo extensive training, which might be why we've earned so many positive testimonials from veterinarians and happy clients!
Contact Atlanta Cat Sitting Company Critter Sitters
Critter Sitters prides itself on providing top-quality service at prices to fit every budget. We've been running our Atlanta cat sitting company for more than 40 years, and have cared for tens of thousands of cats and dogs, including senior cats, sick cats, and cats with special needs. With short-notice availability and nearly 24-hour service throughout the Atlanta Metro area, we're convenient, dependable, affordable, and safe.
At Critter Sitters, pets are our passion – but don't take our word for it. Find out for yourself why we're Atlanta's favorite in-home pet sitting business. To schedule a free consultation with our Alpharetta cat sitters, Roswell cat sitters, Sandy Springs cat sitters, and more, call Critter Sitters at (404) 973-2541 today.
Cuteness alert!
A true work of art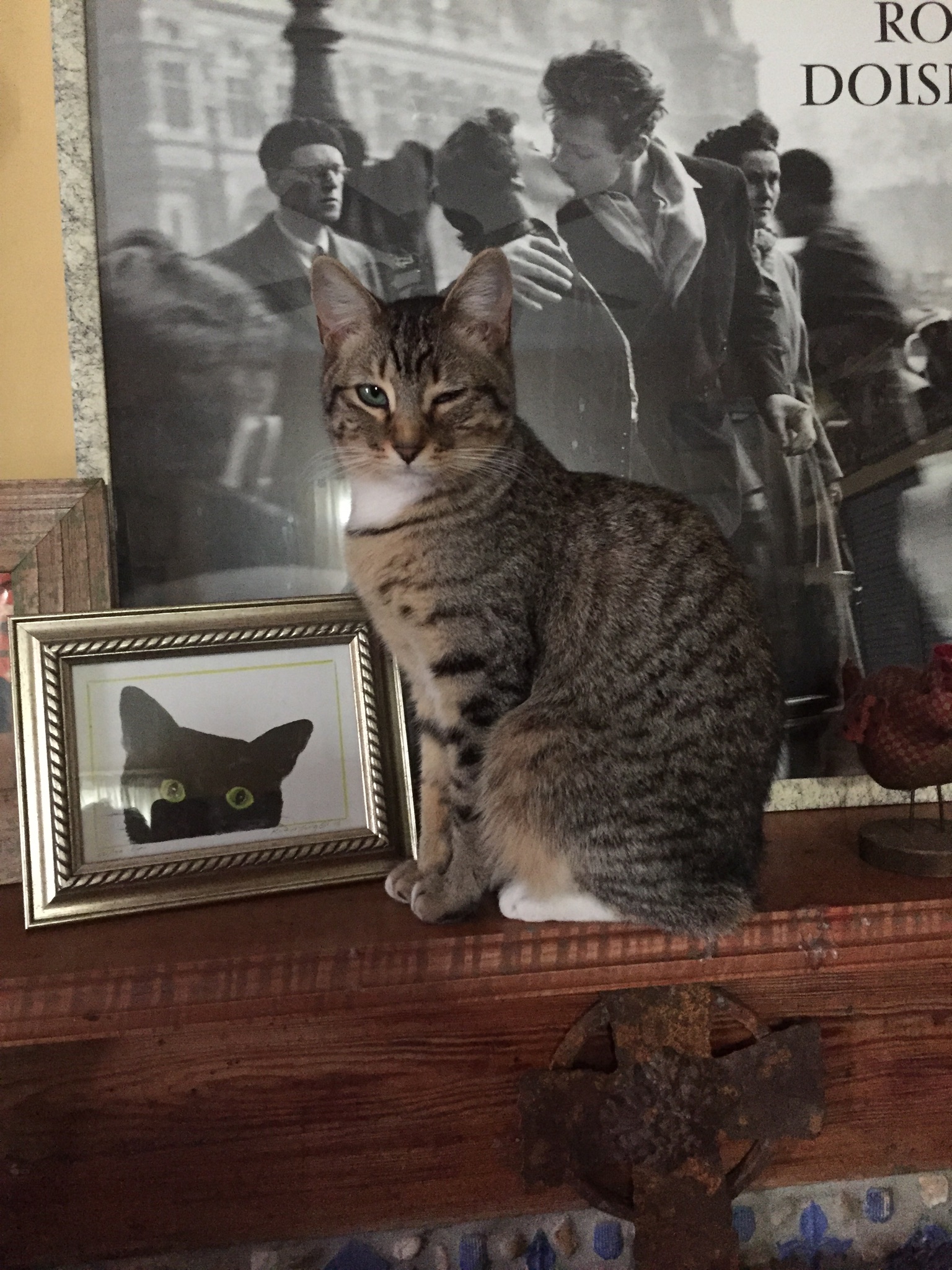 Popular Tags