October 25, 2017
How Much Do Dog Sitters Cost in Atlanta?
By:
As a pet parent, you want the very best for your pooch. But even though you love to pamper your puppy, you probably also like to save money whenever you can. Why not get the best of both worlds by hiring an in-home dog sitter to come straight to your door? With Critter Sitters, hiring a dog sitter in Atlanta is not only easy and convenient – it's also affordable. Plus, hiring a dog sitter comes with some additional benefits that you might not be aware of. Keep reading to find out why.
Does it Cost Less to Board Your Pet or Hire a Sitter?
Your dog is a member of your family, and if you had to, you would probably spend thousands of dollars to keep them safe and comfortable. But while a thousand-dollar vet bill might be unavoidable, there are ways you can save money without compromising your precious doggy's health. On the contrary, spending less money can actually be better for your dog in the long term.
But doesn't that sound a little too good to be true? How could that be possible? We're glad you asked, because the answer is actually quite simple.
When you need to get professional pet care, you essentially have two options: send your dog to a boarding facility like a kennel, or hire an Atlanta dog sitter to check on Fido at home. In kennel settings, it's easy for dogs to pick up contagious diseases, get bitten or scratched by the other dogs, or in some cases, even be neglected by the handlers. Plus, the unfamiliar environment can put lots of stress on your dog's system, making it easier for Fido to get sick. At home, there are none of these risks. The bottom line? If you choose an in-home pet sitter instead of a boarder, maybe that thousand-dollar vet bill is avoidable after all!
But wait, you might be thinking. Even if I save money by dodging a visit to the vet, doesn't it still cost more to hire a pet nanny than to take my dog to a boarder?
The answer? Not necessarily. Depending on factors like how many dogs you have and how long you'll be away from Atlanta, the cost of pet sitting in Atlanta is usually lower than the cost of dog boarding. Thanks to our affordable prices (which we'll cover in just a few moments), most of our clients find that two daily visits is about the same cost as boarding – and for clients with two or more dogs, the cost of in-home sitting is dramatically lower.
You read that correctly: not only will your dog be more comfortable at home – and far less likely to pick up an expensive, heartbreaking injury or illness – you're also likely to pay less than you would for a boarding service.
In short, pet sitting is generally safer and less expensive than dog boarding. Plus, since you won't need to drop off or pick up your pet, it's also more convenient. Now that's what we call a win-win situation!
In-Home Pet Sitting Prices in Atlanta, GA
Now that you understand why dog sitting is usually a much better option than dog boarding, the next question is how much it's going to cost. The answer depends on how many dogs you own and how many visits you'd like to schedule, but you're sure to find that our rates are competitive with other services in the area.
We only charge $19 for a pet sitting session, which lasts about 20 to 30 minutes, includes a walk, includes watering your plants, and includes bringing your mail inside. It's only $3 for each additional dog, so the savings rack up fast. (After all, that's about 85% off!)
Here are a few examples of how pricing would work, depending on how many dogs you have and how many visits you'd be booking:
| | | | |
| --- | --- | --- | --- |
| | 1 Dog | 2 Dogs | 3 Dogs |
| 1 Visit | $19 | $22 | $25 |
| 2 Visits | $38 | $44 | $50 |
| 3 Visits | $57 | $66 | $75 |
To learn more, you can use the calculator on our Atlanta dog sitting price page, or simply give us a call with your questions. Either way, we're happy to help you find all the information you need to get started.
Hire an Atlanta Dog Sitter or Walker Near You
If you need to hire a dog sitter or dog walker in Atlanta or the surrounding area, look no further than Critter Sitters. With more than 40 years of experience caring for tens of thousands of dogs and puppies, our caring team of trustworthy pet sitters is committed to giving you (and Fido) a great pet care experience – all at affordable prices.
Our friendly, knowledgeable team includes dog sitters in East Point, dog sitters in Mableton, dog sitters in Marietta, dog sitters in Sandy Springs, and many other Georgia communities throughout the Metro Atlanta area. To hire a pet sitter or learn more about the services we offer, call us today at (404) 973-2541.
Cuteness alert!
A true work of art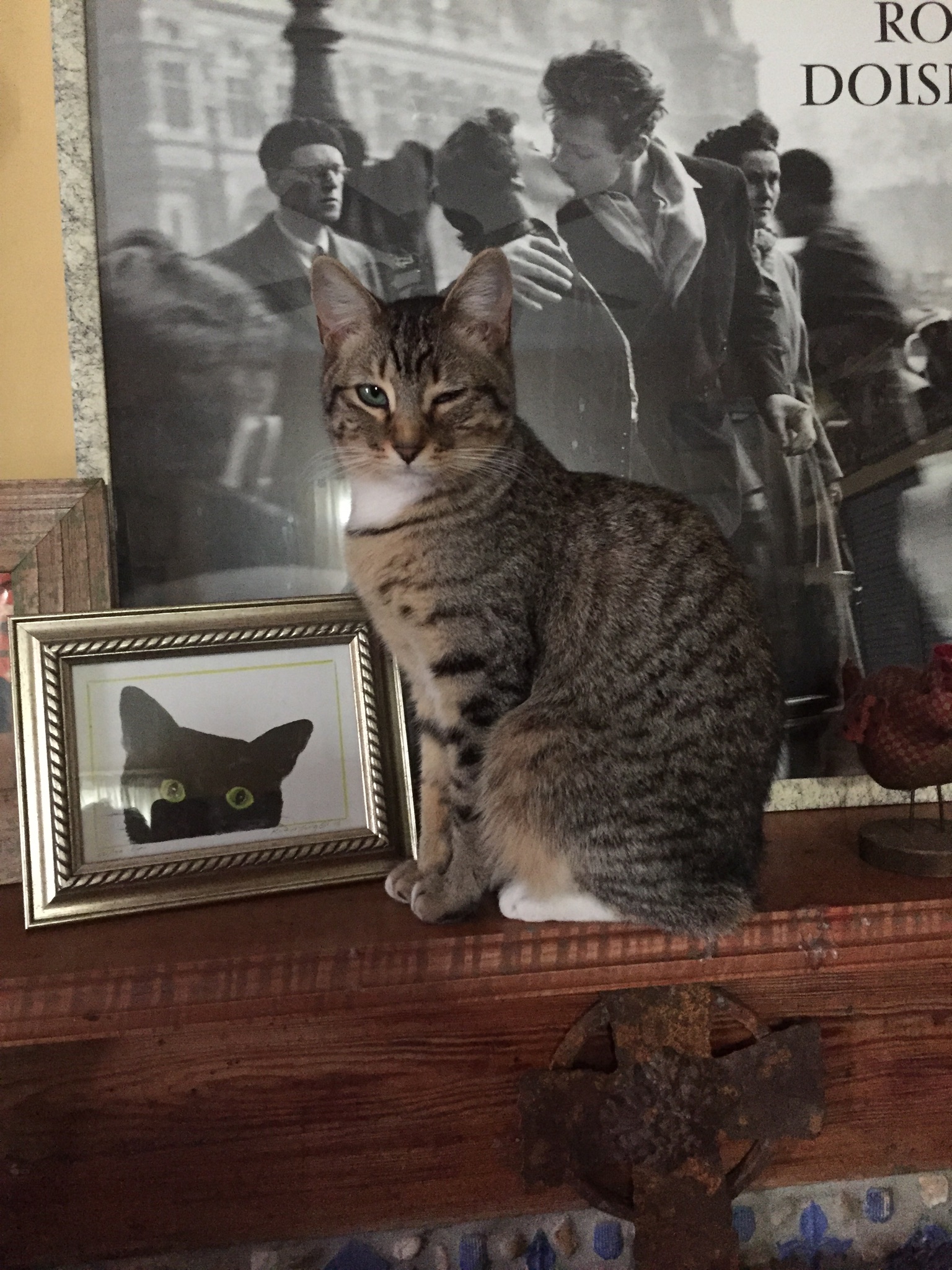 Popular Tags