July 27, 2017
What Dogs Are Deemed "Aggressive" Under Georgia Law?
By:
No dog is born "bad" or "vicious." Unfortunately, irresponsible breeding and illegal practices like dog-fighting have given certain breeds, like Pit Bulls, a bad rap. In some cases, owners will even mistreat their dogs on purpose to make them rougher and more intimidating. Since certain breeds are involved in an above-average number of attacks of humans – and since any breed can be dangerous in the wrong trainer's hands – Georgia legislators have decided to create laws that deal with dog bite injuries. In this article, our Atlanta pet sitters explain how Georgia's aggressive dog laws work, and how they impact your responsibilities as a dog owner.
What is Georgia's Dangerous Dog Law?
In July 2012, Governor Nathan Deal signed House Bill 685, otherwise known as the "Responsible Dog Ownership Law," in response to several dog attacks that occurred in the years leading up to the bill's passage. Sometimes, the law is casually described as Georgia's "Dangerous Dog Law."
As its name implies, the Responsible Dog Ownership Law places greater legal responsibility on pet owners whose dogs:
Injure other people's pets.
Kill other people's pets.
Bite, but do not seriously injure, a human.
Under the Responsible Dog Ownership Law, if your dog ever injures or kills another person's pet, or if your dog bites another person without causing serious injury, you will be required to:
Submit a yearly application for a certificate of registration for your dog.
Construct (or hire someone to construct) a "secure enclosure" for the dog.
Put warning signs around your house saying that a dangerous dog lives on the property.
These requirements may seem annoying or excessive to you, but it's very important that you take them seriously. If you ignore or fail to comply with the law, you can be fined and even jailed.
There are even stricter requirements for the owners of dogs who inflict serious injuries. If your dog seriously harms another person, under the law you will also be required to:
Purchase a minimum of $50,000 in liability insurance coverage, which will help to pay for medical bills and property damage if your dog ever attacks another person.
Have your dog microchipped by a veterinarian.
Those are the requirements after the first time your dog seriously injures another person. If your dog seriously injures someone a second time, you will be required by law to have your dog euthanized (put down).
These laws and requirements for dog owners can be read in full within Georgia's legal statutes, which are collectively called the Official Code of Georgia Annotated (O.C.G.A.). To see the full and unabridged text of the laws, please refer to the statutes summarized below:
O.C.G.A. § 4-8-20 – Introduces the law.
O.C.G.A. § 4-8-21 – Supplies legal definitions.
O.C.G.A. § 4-8-23 – Establishes requirements for police officers, animal control officers, and other officials who respond to reports of dangerous dogs.
O.C.G.A. § 4-8-24 – Establishes additional requirements for officials who respond to reports of dangerous dogs.
O.C.G.A. § 4-8-25 – Prohibits people from owning dangerous dogs without meeting the requirements described earlier (such as applying for certificates of registration).
O.C.G.A. § 4-8-30 – Makes the owners of dangerous dogs liable for death and/or injury.
Georgia Aggressive Dog List
At the state level, Georgia's statutes do not specify particular breeds as "aggressive" or "vicious." However, many towns and cities have local restrictions on certain breeds in their municipal code. For example, Marietta's municipal code bans Rottweilers and Pit Bulls from dog parks, as well as any off-leash areas.
Unlike Marietta, Atlanta does not currently ban or restrict any particular breeds. However, there have been recent efforts to impose restrictions.
In February 2017, District 60 Representative Keisha Waites sponsored HB 313, otherwise known as "Logan's Law," after 6-year-old Logan Braatz was fatally injured by several Border Collies and Pit Bulls while traveling to school. The bill would have labeled certain breeds dangerous, while also imposing requirements on dog adoption centers, such as the Atlanta Humane Society, to supply bite statistics to visitors interested in adopting. However, HB 313 proved controversial, and was withdrawn from consideration at the end of March.
On a related note, dog owners (and dog-owners-to-be) should be made aware that many insurance companies charge higher rates for policyholders who own "aggressive" or "blacklisted" dog breeds. The rationale is that certain breeds are more statistically likely to be involved in attacks. According to the American Veterinary Medical Foundation (AVMA), which describes itself as "a not-for-profit association representing more than 89,000 veterinarians" across the United States, "In a range of studies, the breeds found to be highly represented in biting incidents were German Shepherd Dog… pit bull type [breeds], Rottweiler, Jack Russell Terrier and others (Chow Chow, Spaniel, Collie, Saint Bernard, and Labrador Retriever)."
If you're planning on adopting these breeds any time soon, or if you already own one and are thinking about moving or switching insurance companies, it's a good idea to check out the relevant policies and municipal codes first. The rules may seem arbitrary or unfair – after all, you know your dog is a sweetie-pie who wouldn't bite anyone – but it's important to make sure you know how you'll be affected.
Need to Find a Pet Sitter or Dog Walker in the Atlanta, GA Area?
At Critter Sitters, we know dogs aren't born "dangerous." With a loving owner, proper socialization, good training, and adequate exercise and mental stimulation, any dog can be a sweet and loving pet for the right household.
However, even the most doting owners can't be with their dogs all the time. Business meetings, family vacations, and other events can get in the way – sometimes when you least expect it. But don't worry: if you need to hire a pet sitter or dog walker in the Atlanta area fast, turn to Critter Sitters for help on short notice. Our team includes:
With over 40 years of experience providing care for tens of thousands of dogs, we're Georgia's largest, oldest, and most trusted pet sitting service. To learn more about the services we provide, or to hire a dog walker or pet sitter near you, call us today at (404) 973-2541.
Cuteness alert!
A true work of art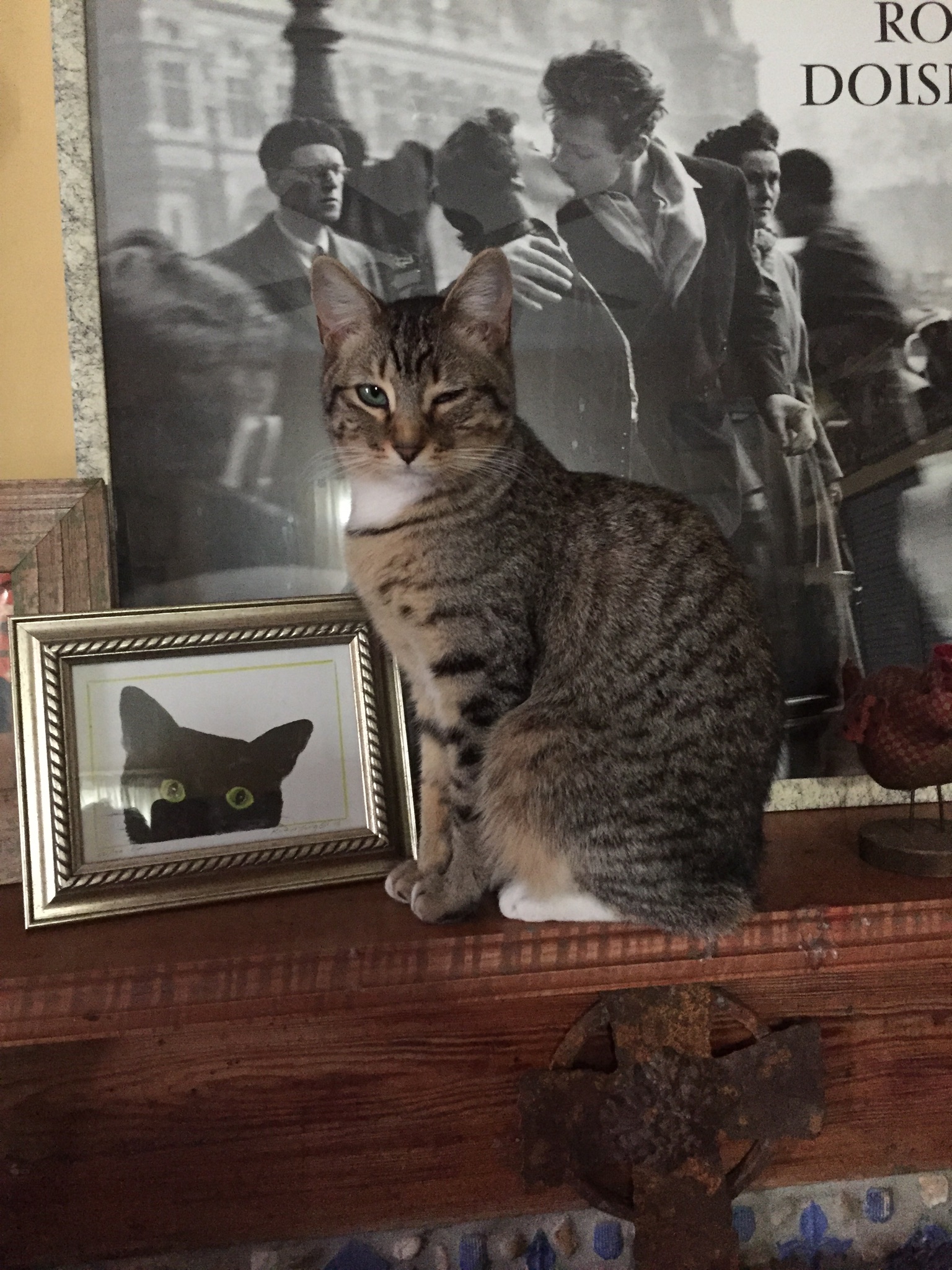 Popular Tags